AMBROSIA
Limited edition 24k Gold leaf chocolate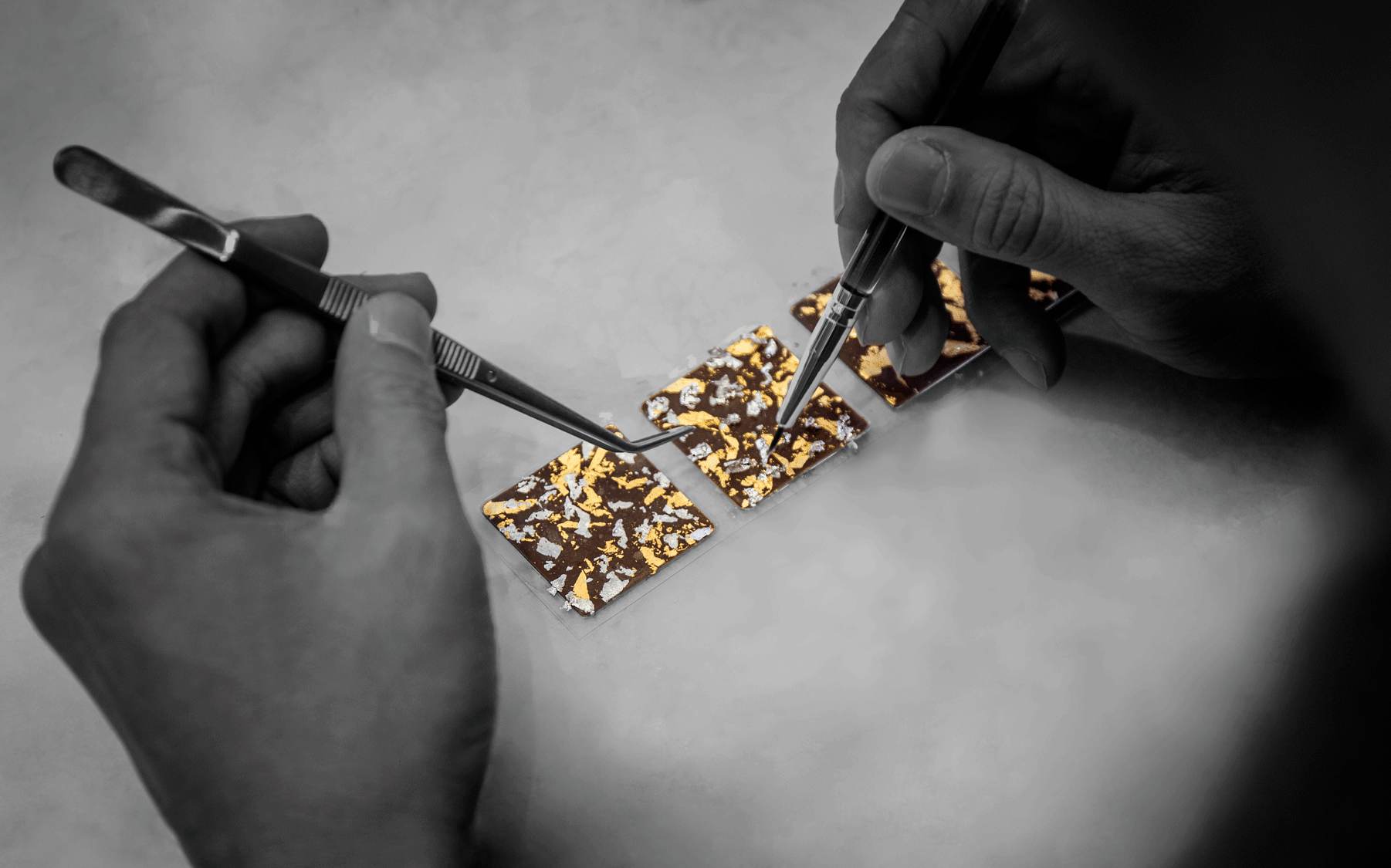 SAUVEREIGN's AMBROSIA is the maison's first limited edition 24K Gold Leaf Chocolate created in collaboration with French premium chocolate manufacturer Valrhona. AMBROSIA is made of 70% dark chocolate from Valrhona, a variety called Guanaja imbued with an aromatically complex but exquisitely balanced flavour profile of sweetness, bitterness, and roasted secondary notes. Only 3mm thick, this tempered chocolate has a crisp, delightful snap with sharp pristine edges, achieved only through the utmost delicacy in artisanship. Made to the highest of standards, its flawlessly smooth and even surface is covered in 24-carat gold leaf and silver leaf. Garnished to recall SAUVEREIGN's iconic Arctic Gem pattern, each piece is comparable to an edible work of art.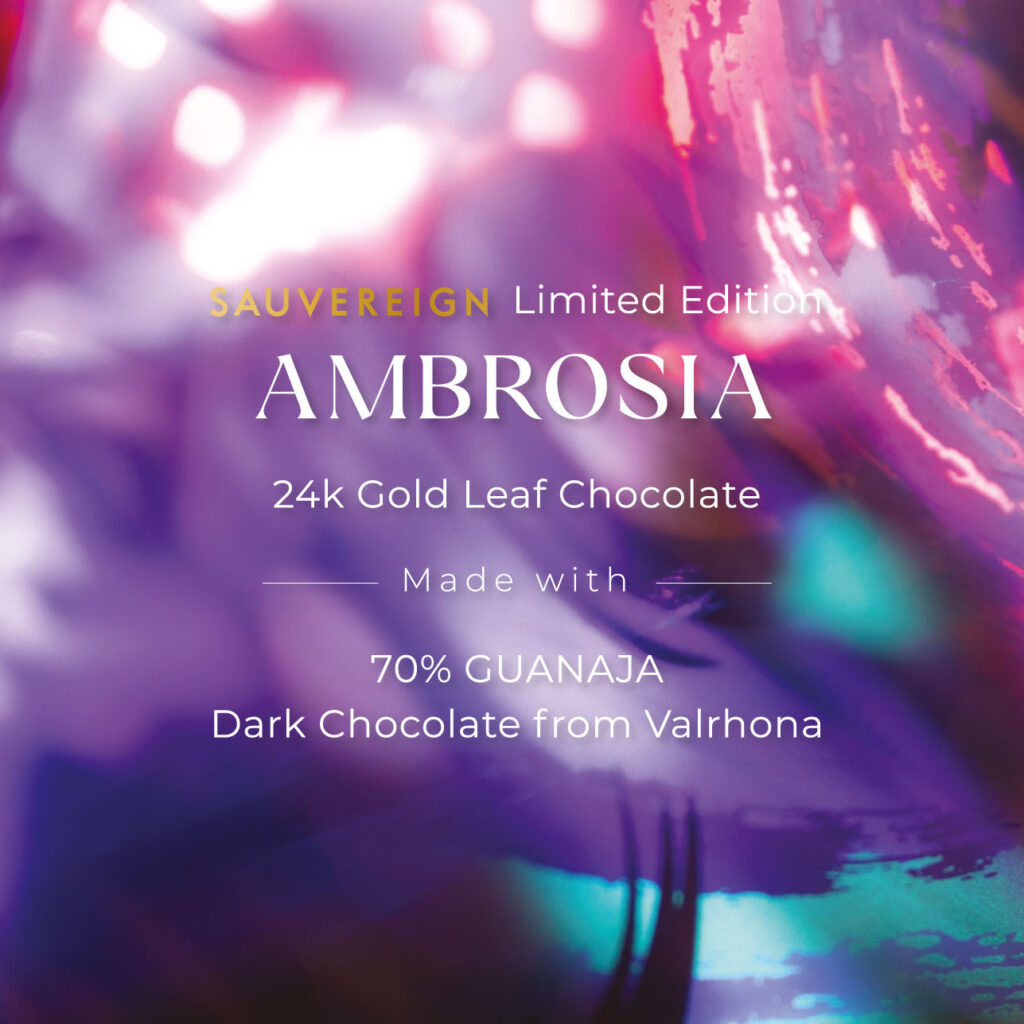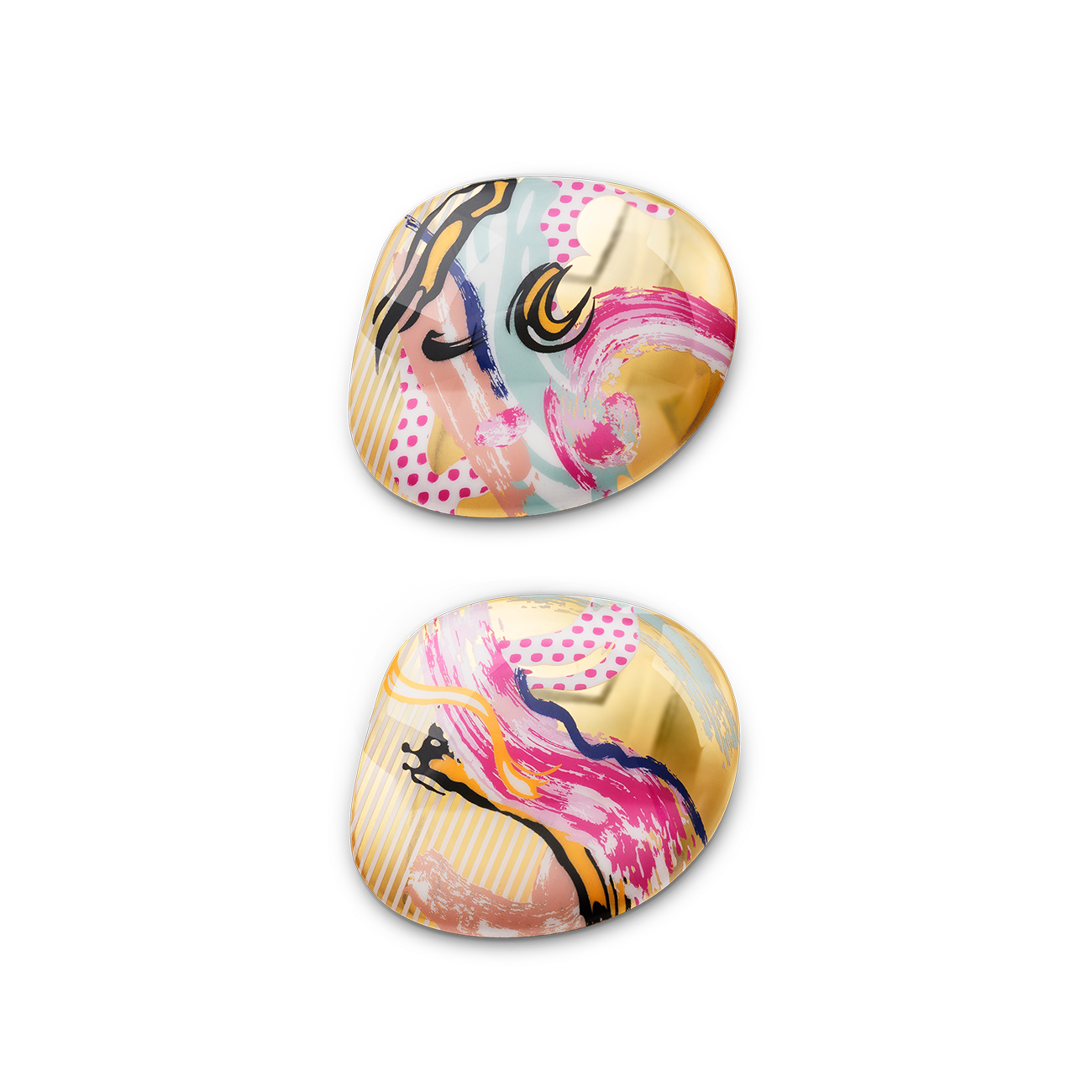 AMBROSIA comes in a season-limited gift box featuring our handcrafted INK 4 Legacy Roy Fox Gem as photographed by legendary Hong Kong-based photographer Wing Shya. This vibrant and dynamic Gem is inspired by the iconic visual language of Roy Lichtenstein and overlays gestural brushstrokes against mechanical stripes and Gem-shaped Ben-Day dots. Under the expressive lens of Wing Shya, the Gem's bold and contoured patterns seem to dissolve into abstract whiffs of colour, captured in a fleeting moment as it illuminates with light.