AMBROSIA
24カラット金箔入りチョコレート限定品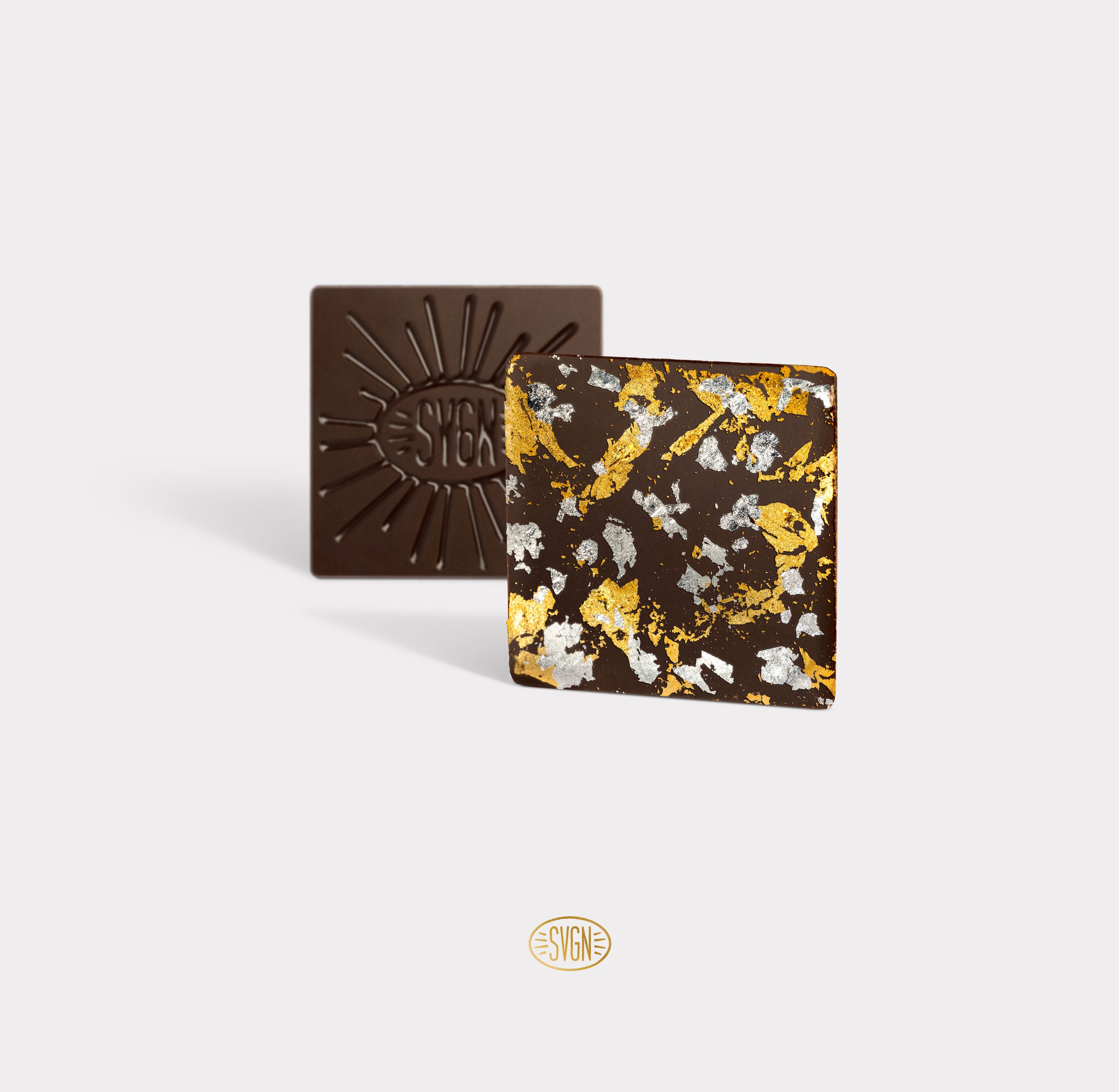 Art and luxury maison SAUVEREIGN introduces AMBROSIA, the house's first limited edition 24-carat Gold Leaf Chocolate. Master of gold, SAUVEREIGN is constantly in exploration of innovative ways to apply its craft on unconventional canvases. Expanding into the world of culinary arts, SAUVEREIGN's AMBROSIA is the maison's latest boundary-pushing venture in the realm of art and luxury. SAUVEREIGN's AMBROSIA collection comes in two varieties: launching in time to celebrate Valentine's Day, AMBROSIA I features 24-carat gold leaf garnish reminiscent of the maison's iconic Arctic Gem motif; AMBROSIA II, to be revealed later in 2023, comprises an added element of edible silver leaf. Each piece of gold and/or silver leaf is cut and meticulously applied to the surface by the hands of expert artisans. Composed with artistic intuition, the leafing patterns continuously evolve at the discretion of the artisan. Each piece is one-of-a-kind, comparable to a work of edible art. Made of 70% dark chocolate from Valrhona, a variety called Guanaja imbued with an aromatically complex but exquisitely balanced flavour profile of sweetness, bitterness, and roasted secondary notes.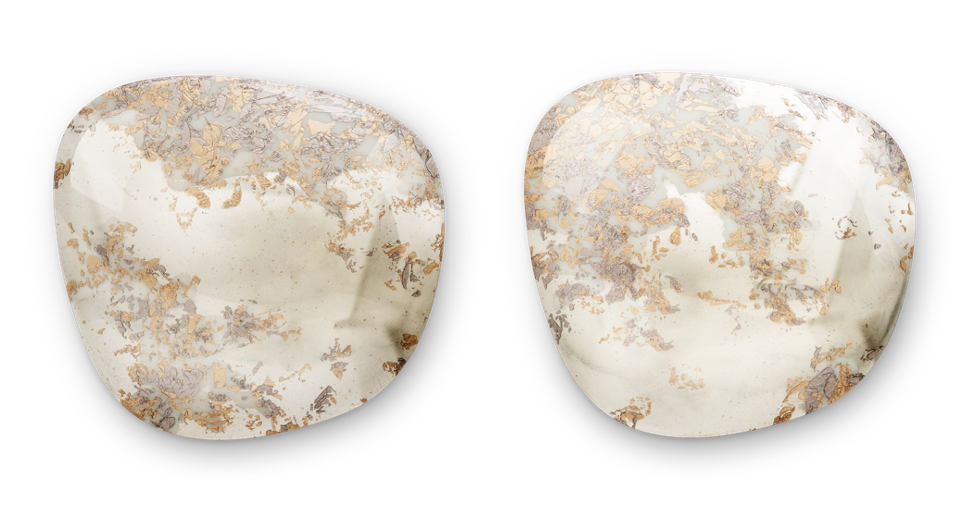 ARCTIC 2 レガシーホワイトゴールド アルファルファ G01 Gem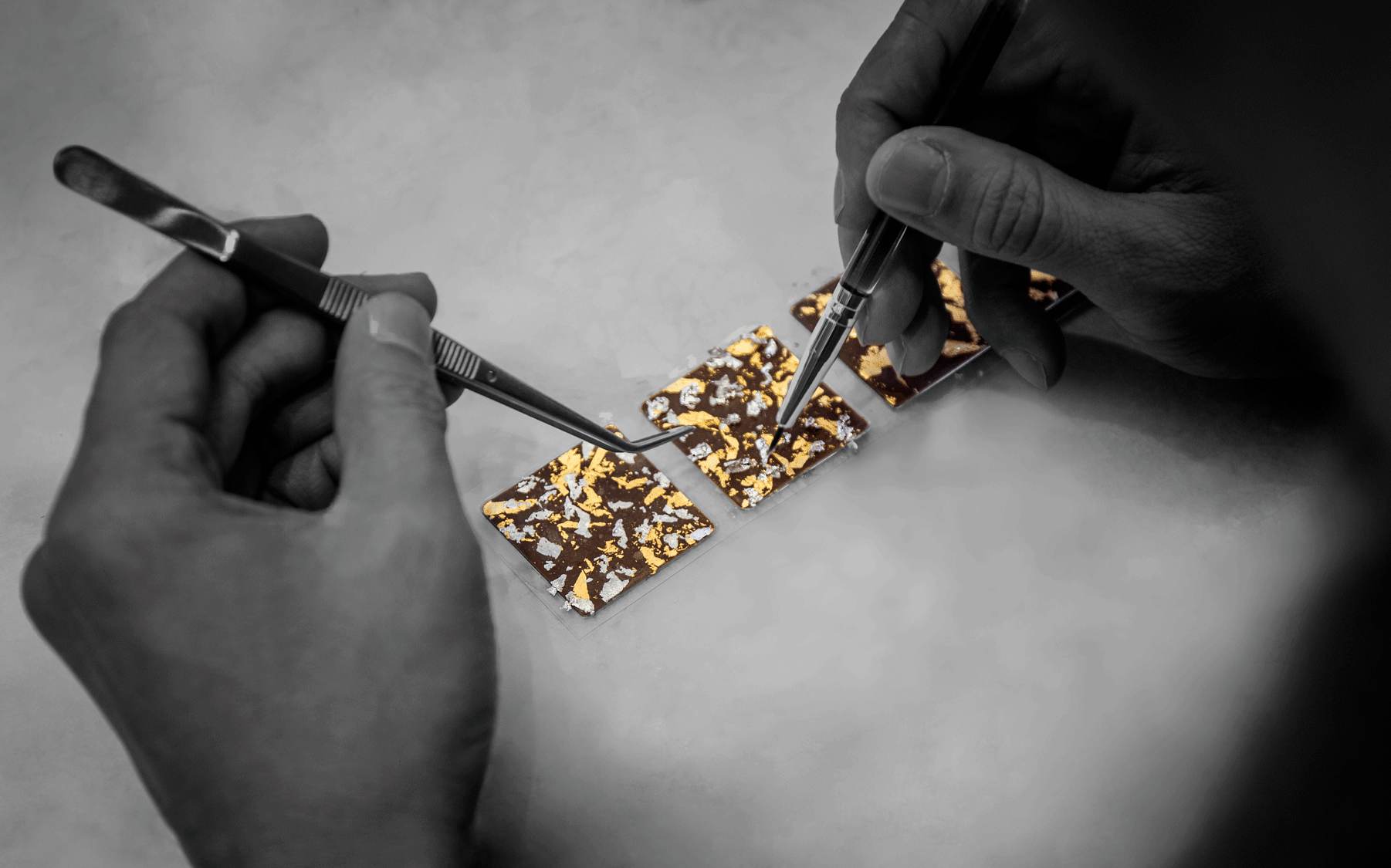 Commemorating the maison's inaugurating gourmet collection, AMBROSIA comes in a season-limited gift box featuring our handcrafted INK 4 Legacy Roy Fox Gem as photographed by legendary Hong Kong-based photographer Wing Shya. This vibrant and dynamic Gem is inspired by the iconic visual language of Roy Lichtenstein and overlays gestural brushstrokes against mechanical stripes and Gem-shaped Ben-Day dots. Under the expressive lens of Wing Shya, the Gem's bold and contoured patterns seem to dissolve into abstract whiffs of colour, captured in a fleeting moment as it illuminates with light.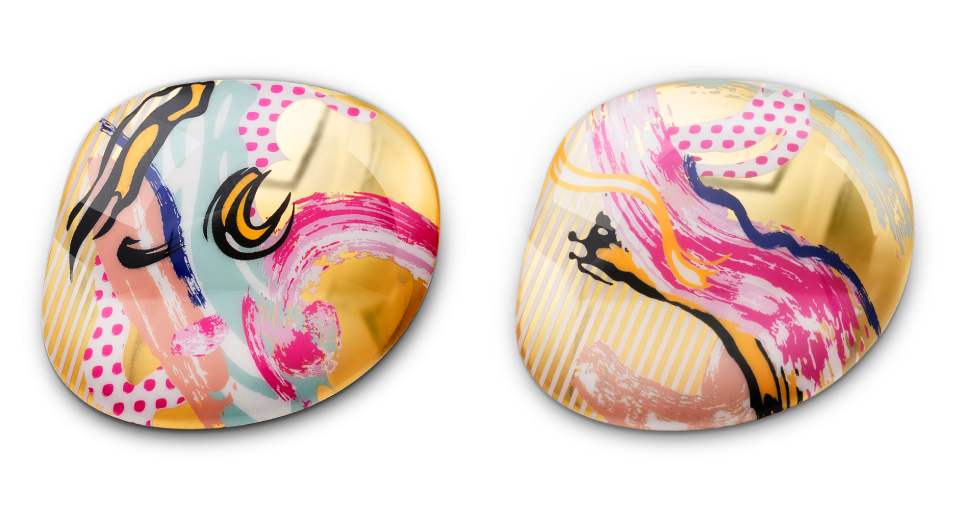 INK 4 Legacy 24K Gold Roy Fox G03 Gem