SAUVEREIGN PRESENTS"SOLAR FLARE":
HYBRID SPORT-BALLERINA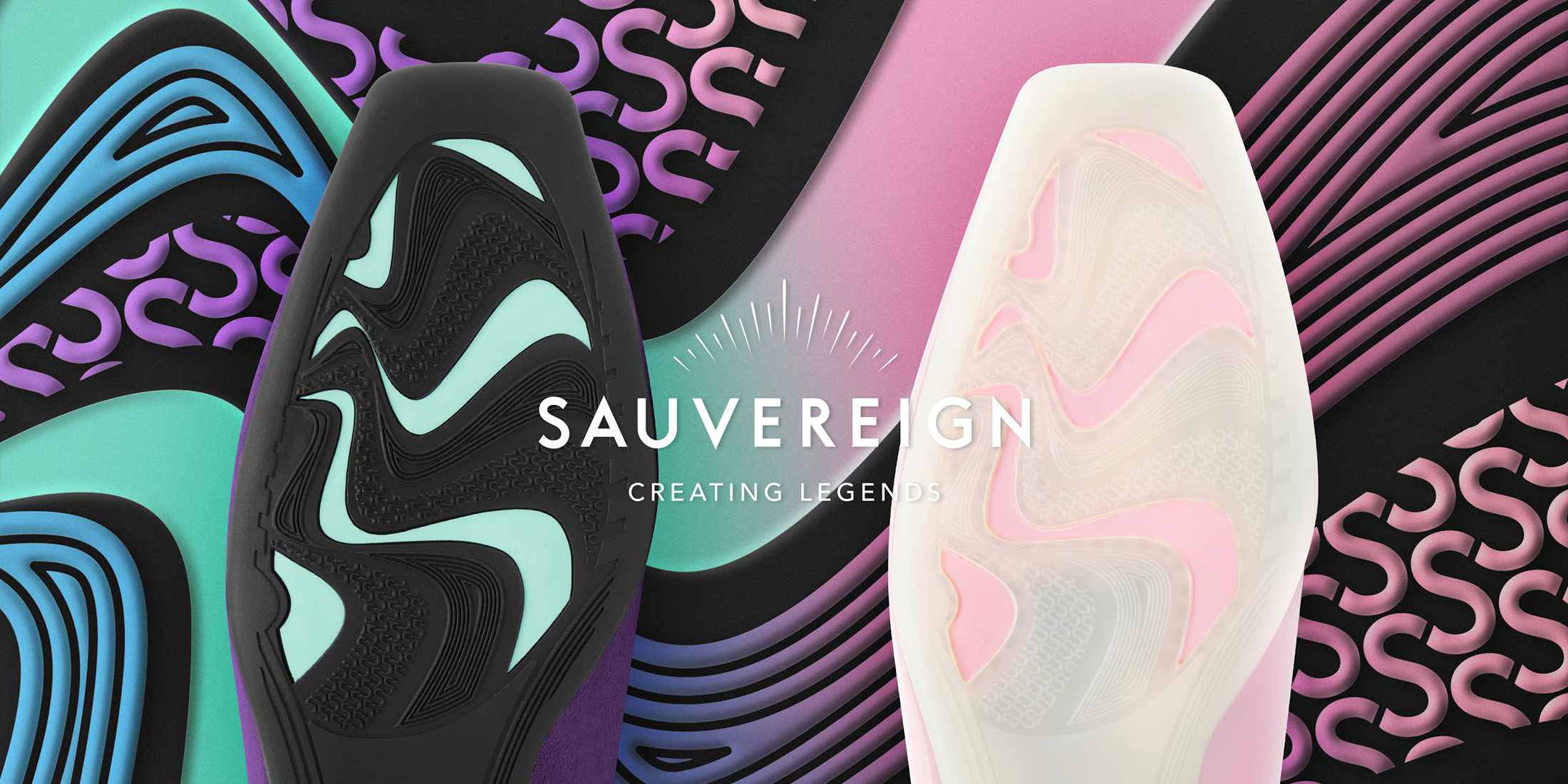 Luxury maison SAUVEREIGN introduces a hybrid sport-ballerina flat to its footwear handcrafts collection: the Solar Flare. Inspired by the brand's long-standing classic squared-toe Jaffa, the Solar Flare collection is designed and engineered to achieve the perfect balance between elegance and versatility, catering to the lifestyle of the modern woman. Set to launch in August, the collection will be unveiled along with a series of five new Gems, created by the brand's founder and chief creator, Bertrand Mak.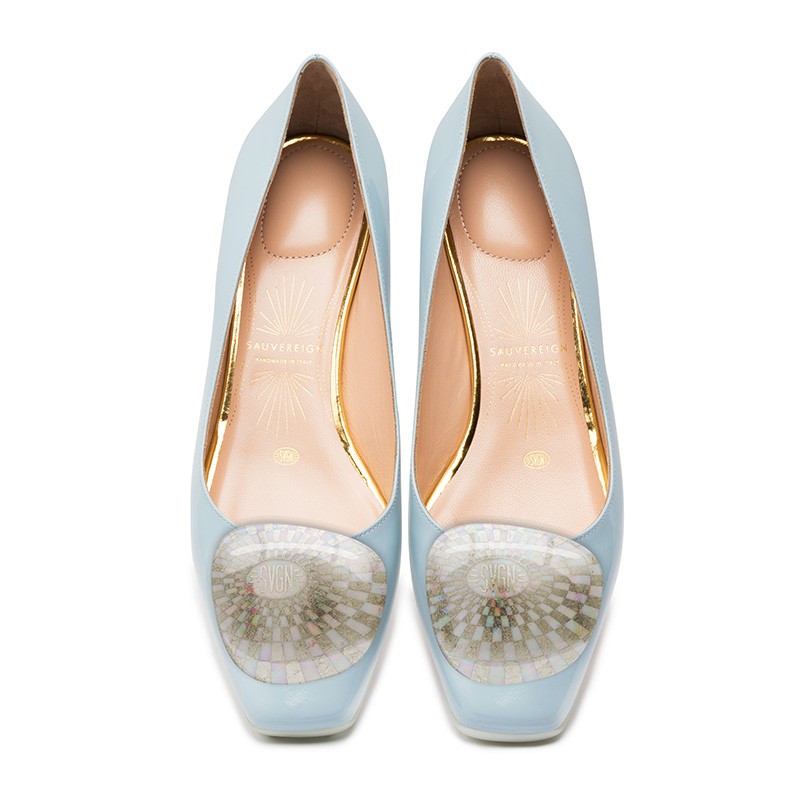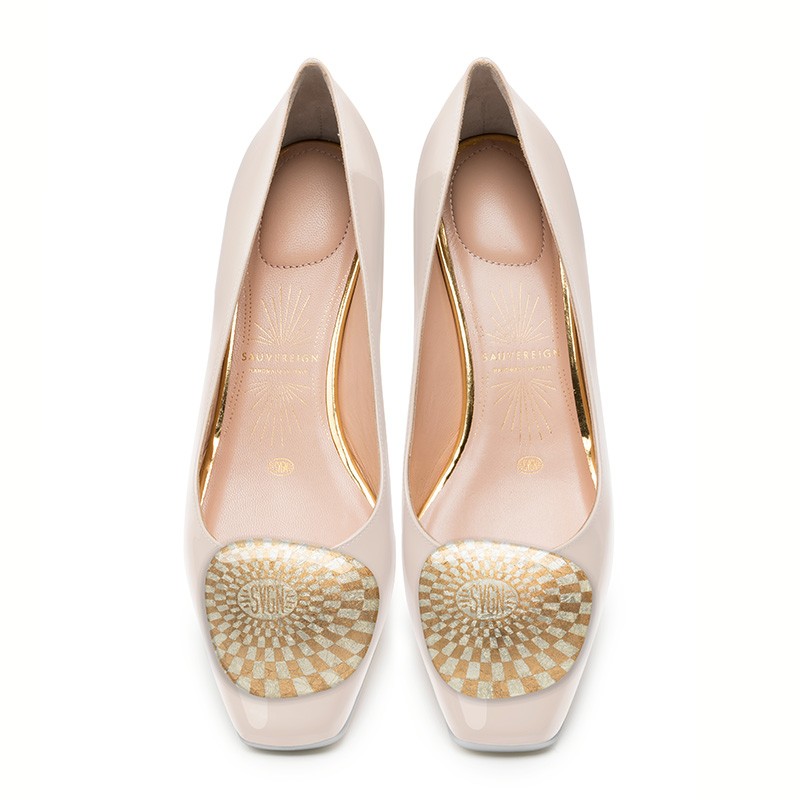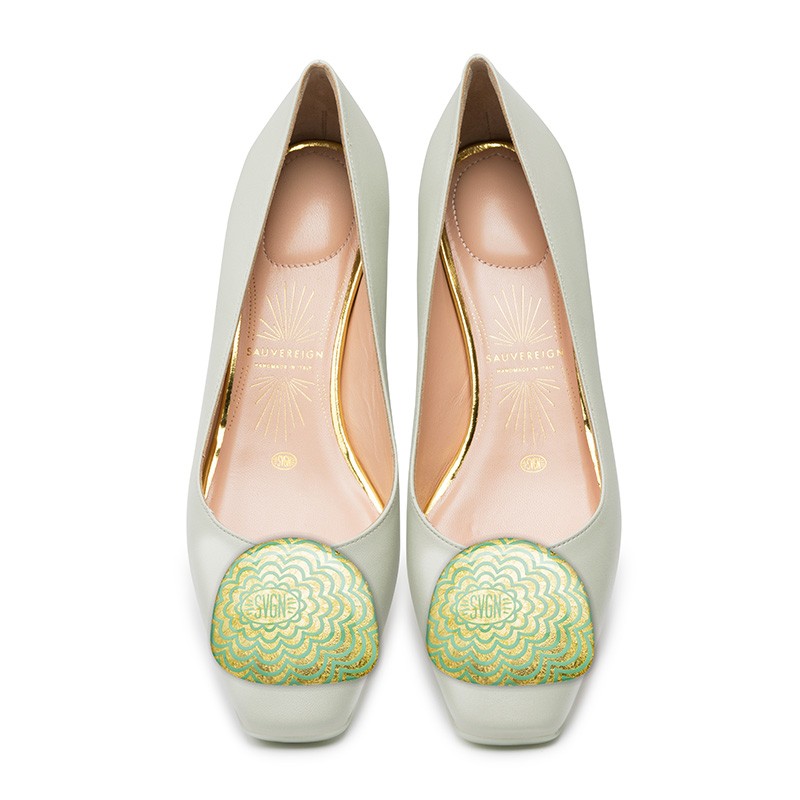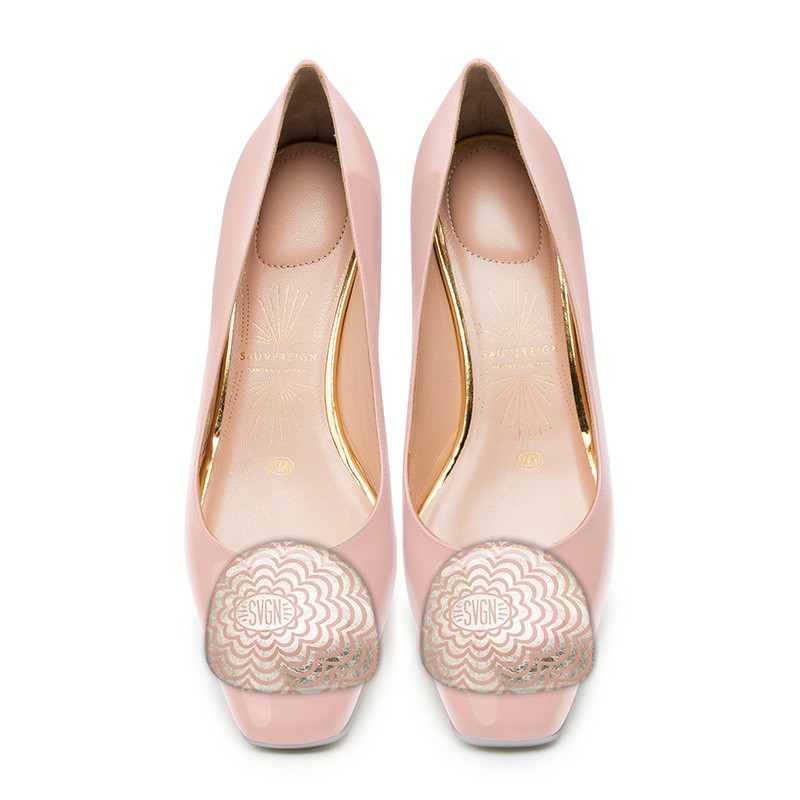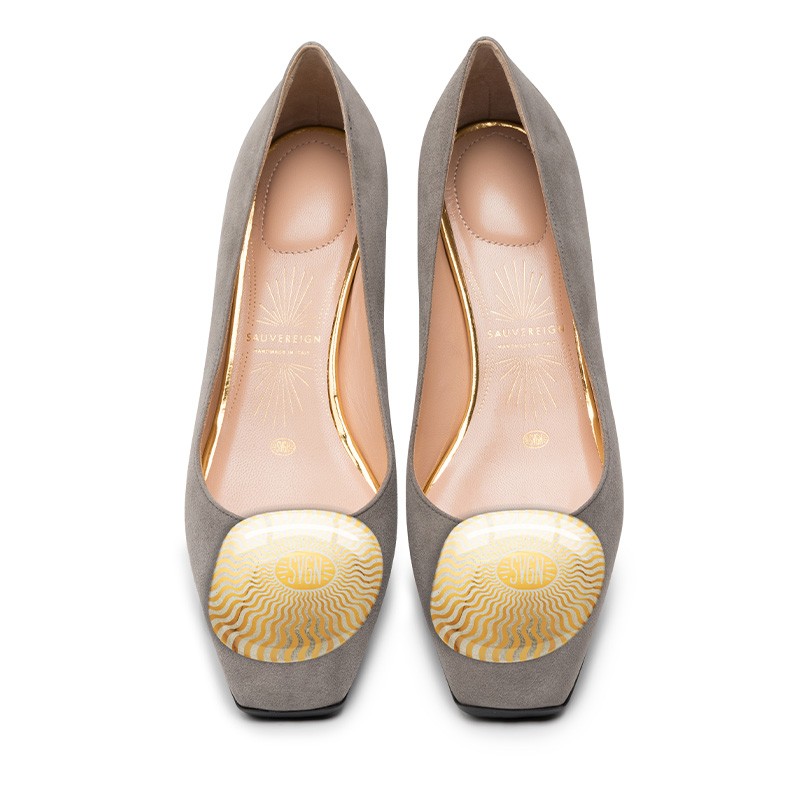 The form and function of Solar Flare sets to support and give power to the "woman in motion." Its design exudes class without sacrificing utility and fit through the juxtaposition of classic materials alongside durable TPU rubber. The insole features enhanced cushioning while a concealed 20mm heel gives a fluid and contemporary silhouette as a well as an added lift. Handmade in Italy with a selection of materials for the upper including suede, patent, and nappa, the artisanal craftmanship demonstrates the pinnacle of exclusivity.

Solar Flare utilises a recurring motif of la soleil – the sun. A key feature of the sculpted rubber sole, soleil is manifested in patterns reminiscent of the eruption in the Sun's atmosphere, and is present also on the Gem that crowns the toebox of the shoe. This iconic decorative motif can be found on many signature SAUVEREIGN creations, even the logos. The SAUVEREIGN soleil can be traced back to its founder Bertrand Mak's lifelong fascination and passion for haute horlogerie. The sun was used to tell time before the invention of clocks, contemporary watchmakers continue to this day to pay tribute to this star in the form of ornamental Guilloché, a venerable hand-crafted technique with great artistic intricacies. Solar Flare's accentuated outsole each consists of two layers of rubber constructed using a highly detailed mould overlaid to form intricate patterns and dual-coloured light rays. The rubber soles come in two contrasting combinations: solid black with turquoise and translucent alfalfa with pink. The patterns and rubber not only provide additional grip but a certain sense of athleticism that is energetic and youthful.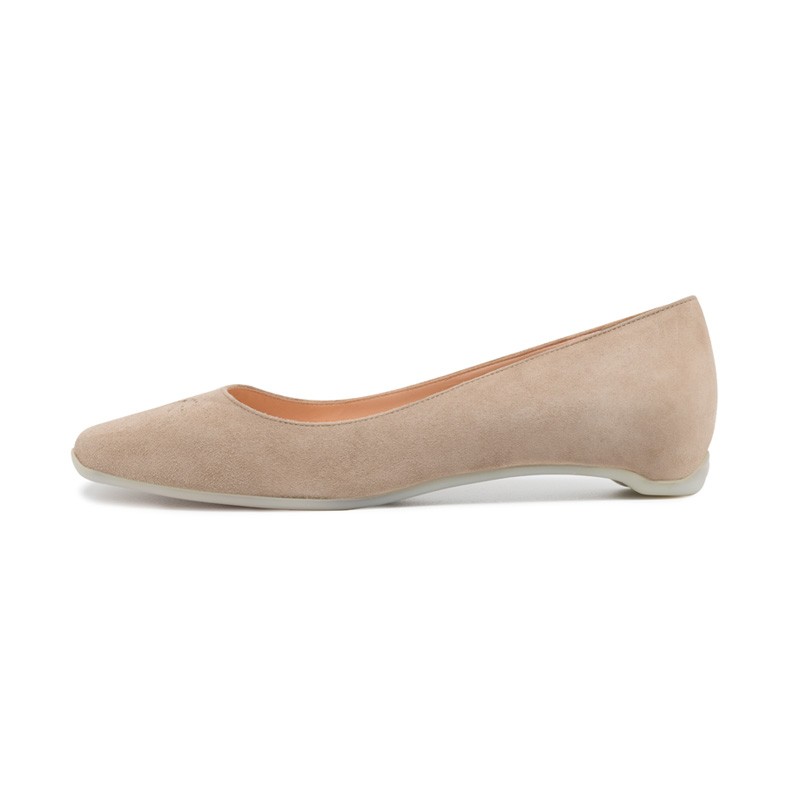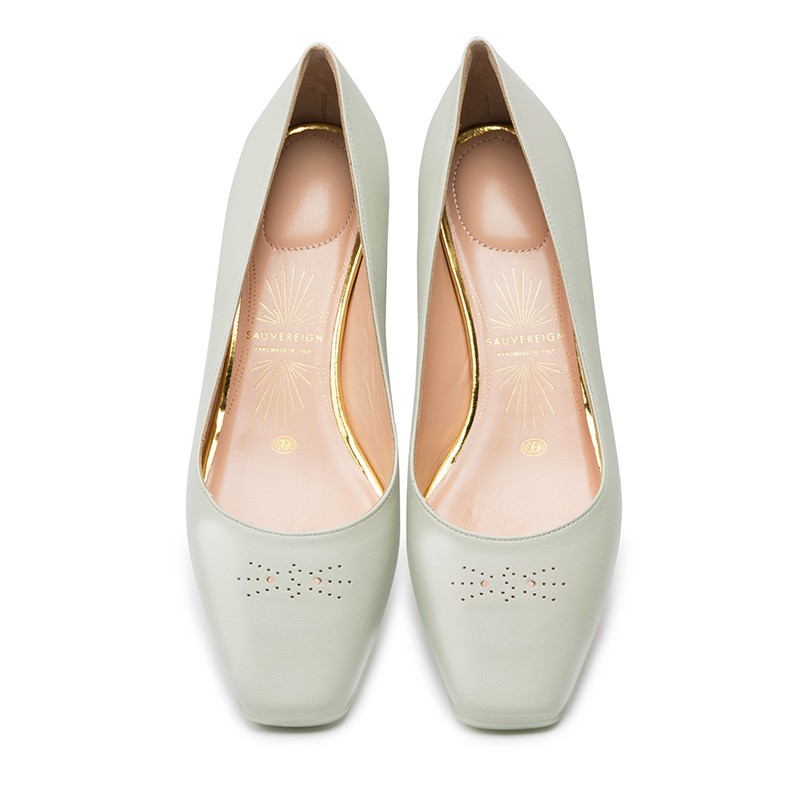 The Solar Flare Gem series 1, created to celebrate the launch of Solar Flare, currently comprises five designs of a whimsical yet resplendent colour palette. As with all SAUVEREIGN creations, collectors are invited to mix-and-match to create their own unique permutations. Never without the brand's masterful use of 24-carat gold leaf, the collection includes a special limited edition Gem, featuring a holographic treatment that mimics halos – an optical illusion caused by ice crystals refracting light in the atmosphere. This luminescent series recalls a feeling of happiness evocative of childhood as well as simple yearnings such as playing in the sun.
Soleil embodies a duality of both constancy and ephemerality, lasting for both millennia and mere hours. It is a core symbol that captures the essence of Solar Flare by SAUVEREIGN. On one hand, the versatility and comfort Solar Flare provides encourages its wearer to actively embrace the glowing warmth and fleeting moments of summer; on another, the lasting existence of soleil across time and location, history and geography, represents a perfect metaphor for timelessness, of which the SAUVEREIGN brand is in consistent pursuit.