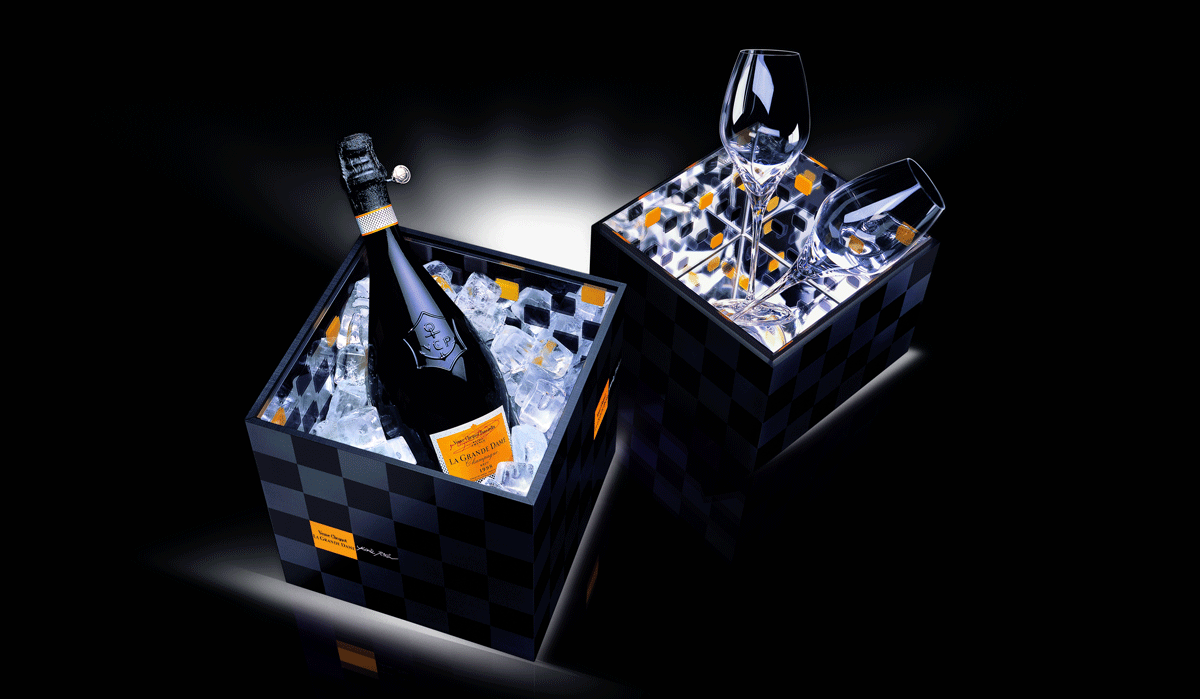 COLLABORATIONS 1983 - 2013
From the reign of Andrée to Olivia, Studio Putman has constantly intersected with all forms of design, from interior to furniture, ceramics, textile, perfumes, and tableware. In dialogue with the codes of other luxury maisons, Studio Putman infuses its own touch and signatures – the checkerboard, the blue "accident", the purity of forms, to reinvent iconic objects.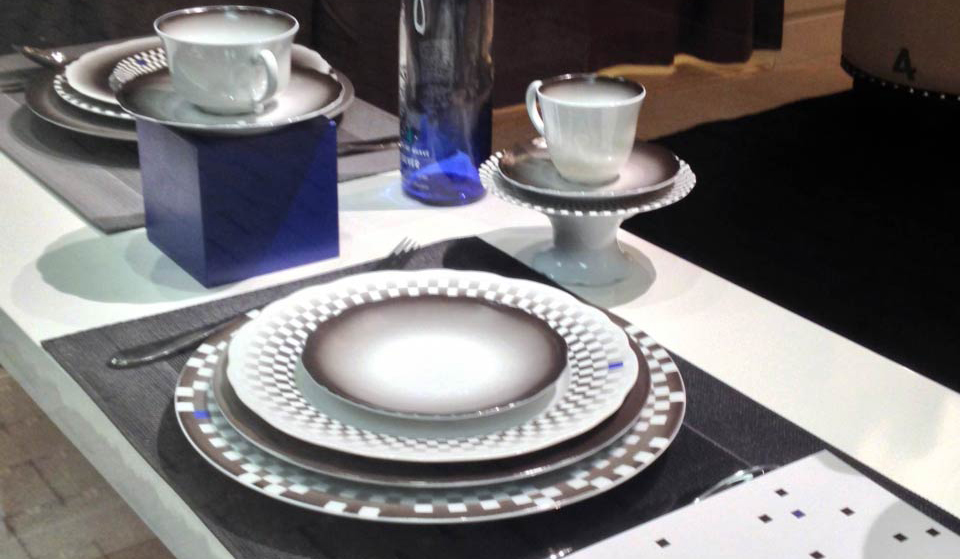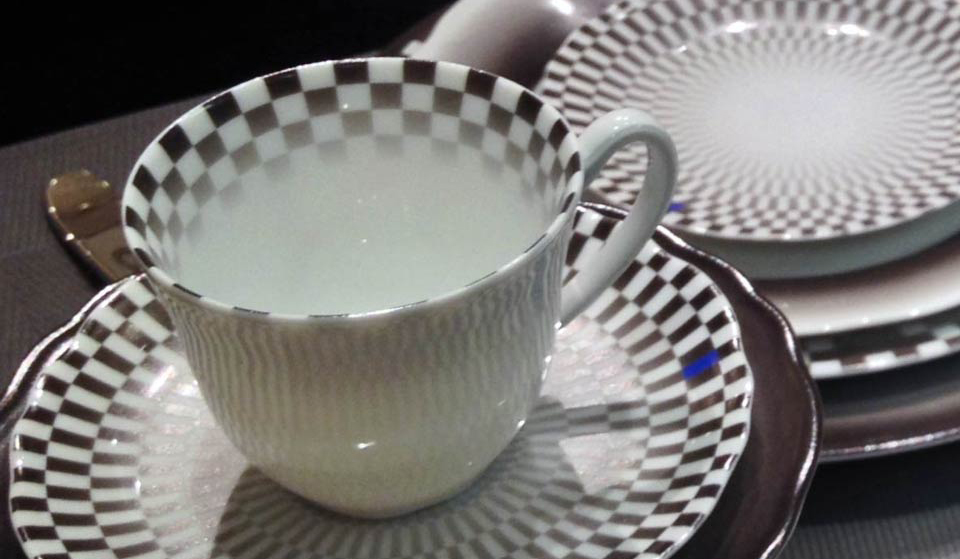 Studio Putman has created and designed for a myriad of internationally distinguished brands, the prestigious roster of which includes Christofle, Lalique, Charles Jourdan, Louis Vuitton, and Nina Ricci among many others. The second area of the exhibition, titled Collaborations 1983 – 2013, features an array of individual objects developed from their various collaborations throughout the years. Spanning across two decades from 1983 to 2013, the exhibited objects are as if a mosaic of moments from the history of Studio Putman, Collaborations 1983 – 2013 elucidates fragments of insights into the creative journey of the evolving studio.
Nina Ricci – Bouteille de parfum, Lalique – Orgue Chandelier, Lalique – Orgue Lamp, Christofle – Vertigo Ice Bucket
Nina Ricci – Bouteille de parfum  (Top Left), Lalique – Orgue Chandelier (Top Right), Lalique – Orgue Lamp (Bottom Left), Christofle – Vertigo Ice Bucket (Bottom Right)