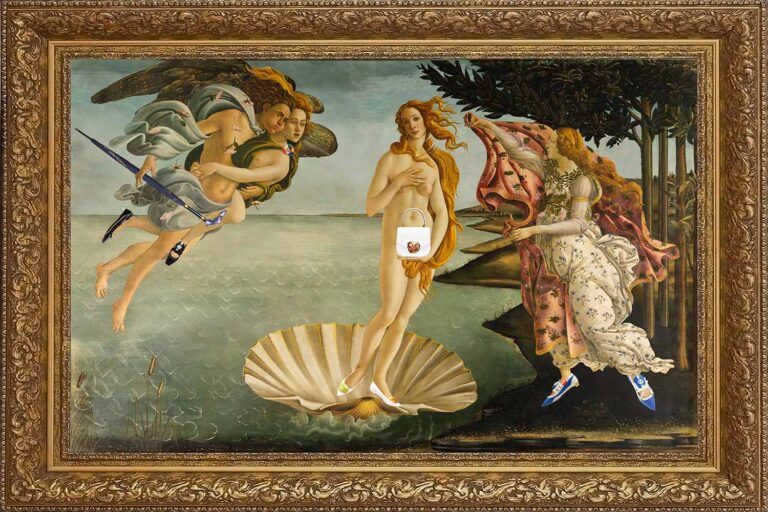 SAUVEREIGN – a luxury maison like no other – officially unveils to discerning collectors across the globe. SAUVEREIGN offers those in the know precious, handcrafted wearable objects of art infused with exceptional craftsmanship and creativity. Founded by Bertrand Mak, SAUVEREIGN is synonymous with its pioneering and proprietary application of 24-carat gold leaf that was invented in-house in 2012. Its collections are built upon a range of bespoke "Gem" accessories which are entirely customisable by its keepers – a revolutionary concept fresh to the market.
SAUVEREIGN "Legacy Gems" are the most prized of all SAUVEREIGN Gems – each one-of-a-kind embracing an extreme level of artistry.
(Left) ROYALOAK75 24K Gold Canyon Patent with INK 4 Moon Gold Omoiyari G01 Gem
(Right) APHRODITE 168 Gold Poudre Maia with INK 4 Moon Gold Omoiyari G01 Gem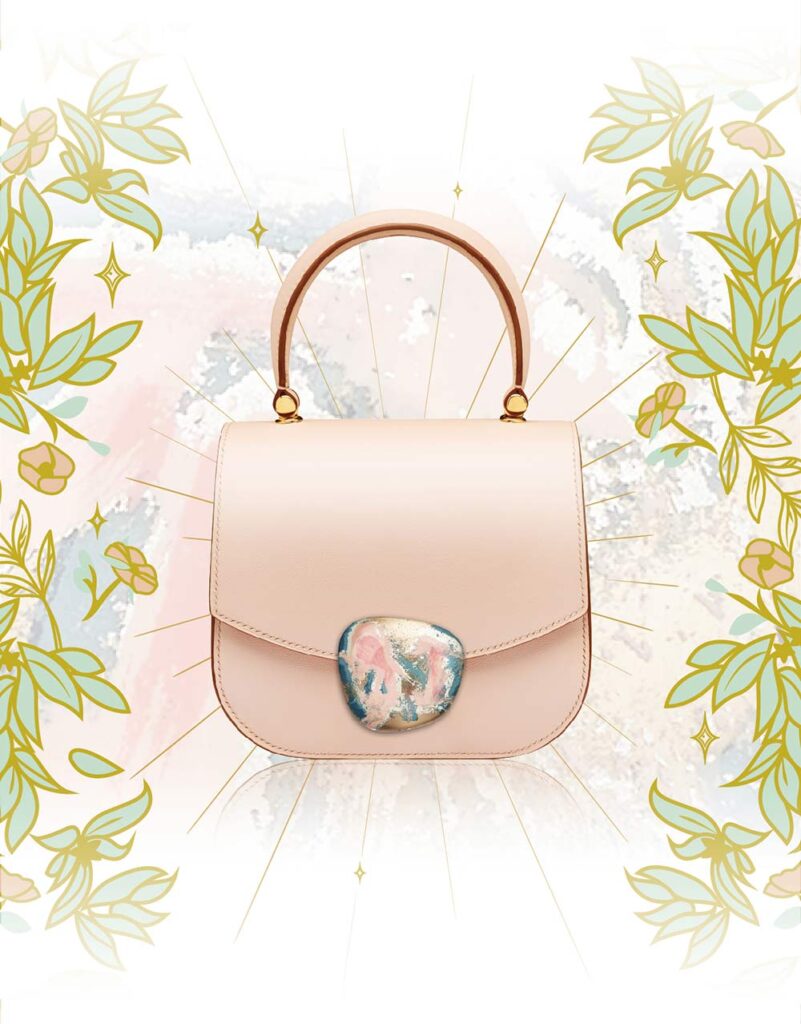 APHRODITE – the ancient Greek goddess associated with love, beauty, pleasure and passion, is Bertrand Mak's muse in the creative process of SAUVEREIGN's debut bag collection.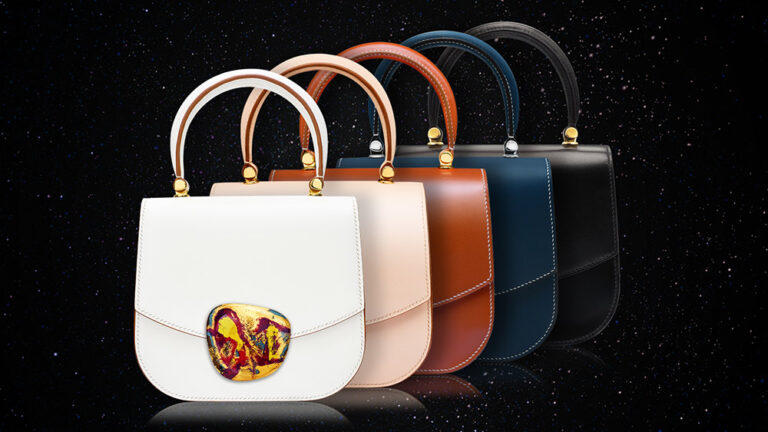 One of the many highlights is the concealed lock that allows every SAUVEREIGN Legacy Gem to be interchanged by its keepers at will, in so doing transforming and renewing the aesthetic pleasure of APHRODITE. The purpose of the Legacy Gem is not only decorative but functional, doubling as a device to facilitate the effortless unfastening of the lock.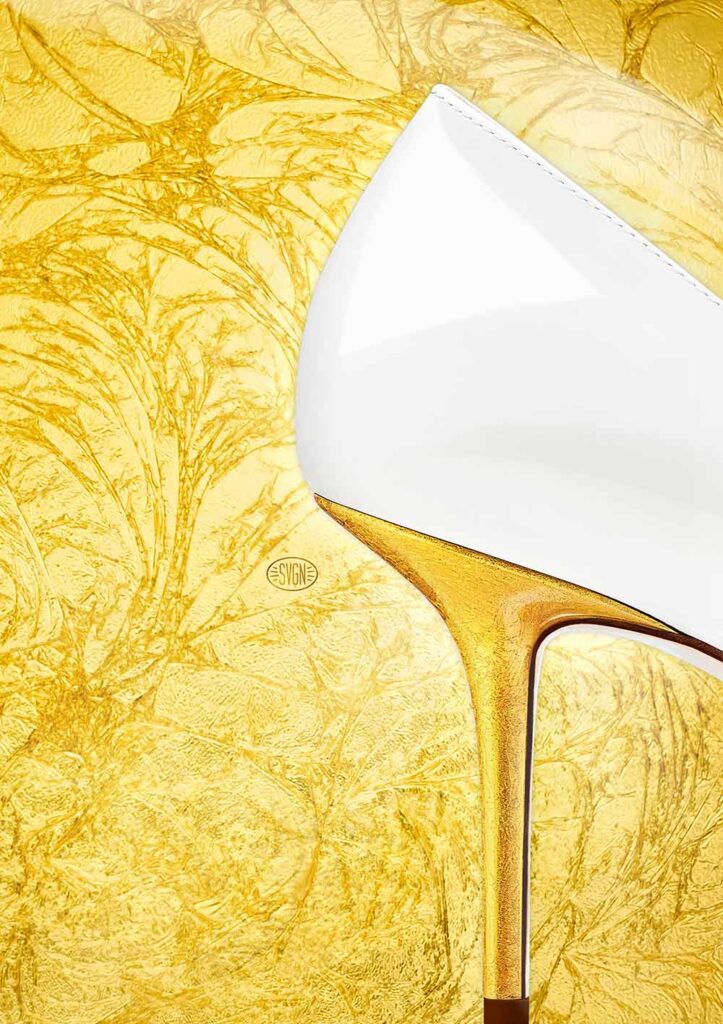 The foundation of SAUVEREIGN's collection is the classic Gems, which can be paired with SAUVEREIGN's range of footwear. The classic Gems find their permanent homes upon shoes, and do not share the same interchangeable mechanism with Legacy Gems.