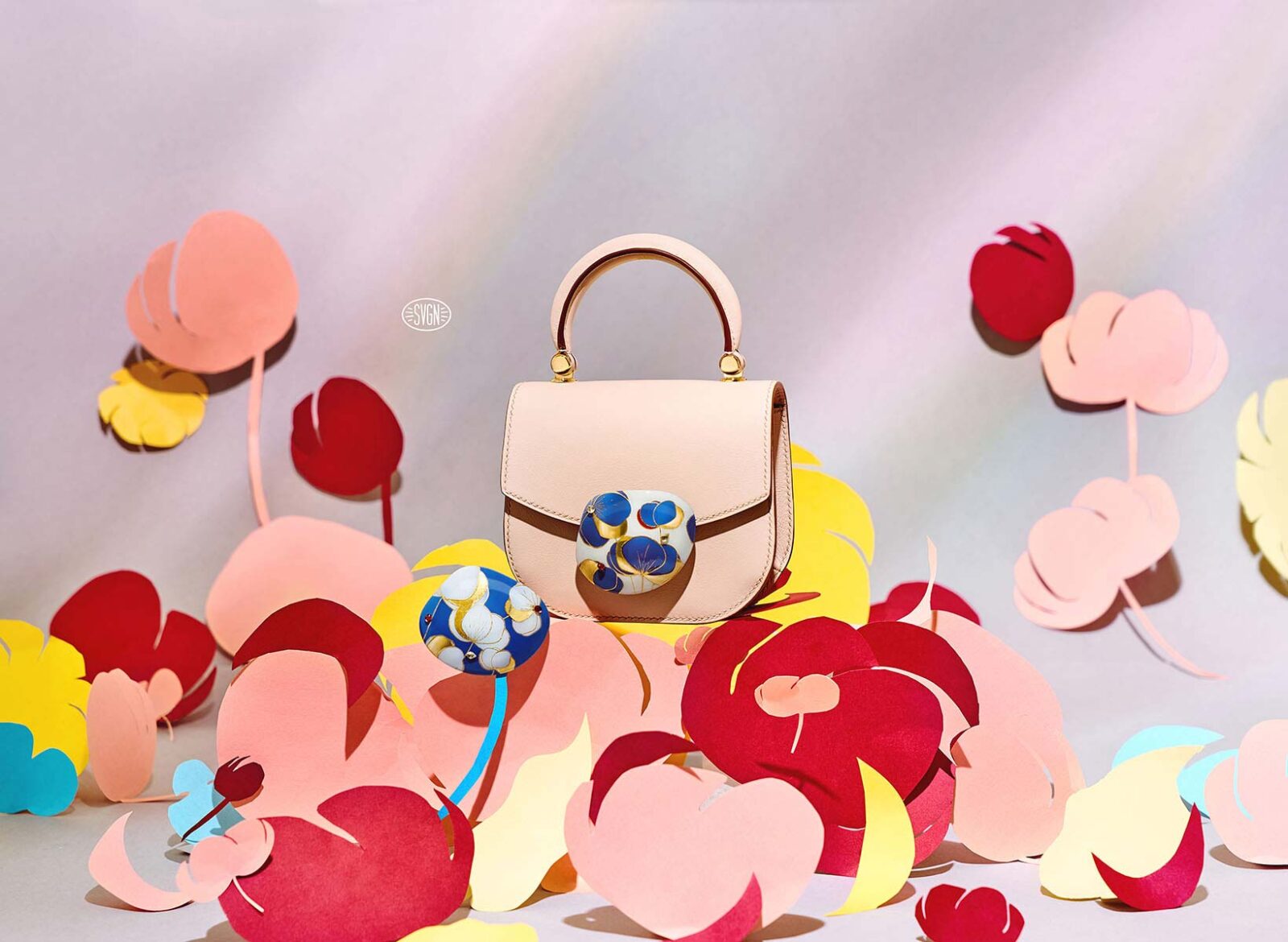 SAUVEREIGN launches its latest addition, JAZZ, to her blockbuster Gem collection in both Classic and Legacy variations. This immersive collection fuses the roots and identity of the luxury maison with cues from one of the most important and revolutionary artists of the 20th century, Henri Matisse.
Influenced by Matisse's papier découpé technique and vibrant colourways, both the Classic and Legacy Gems experiment with the geometric repetition of its shapes as petals to orchestrate an array of unique floral motifs in vivid, joyful colours.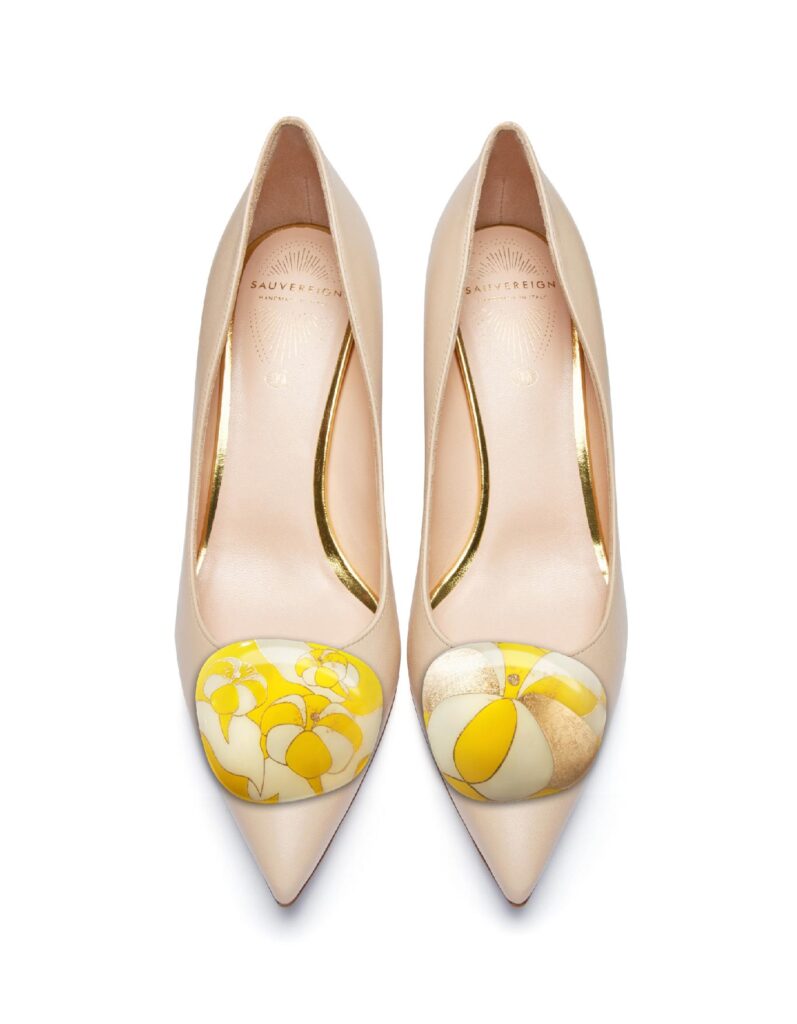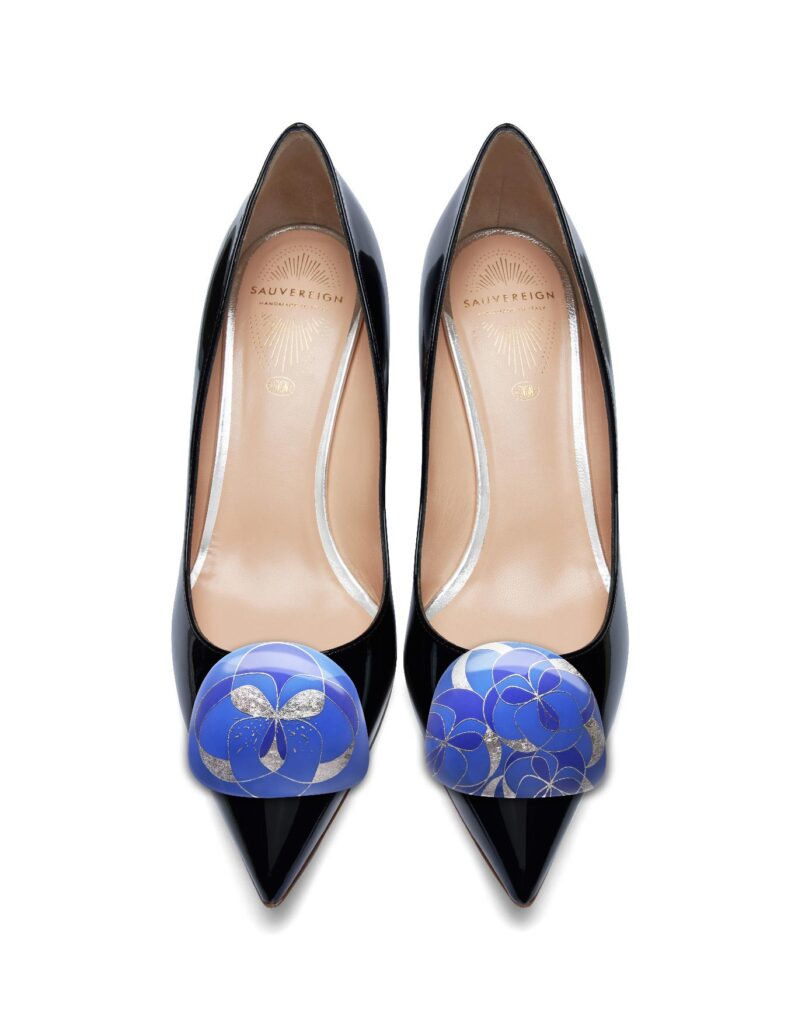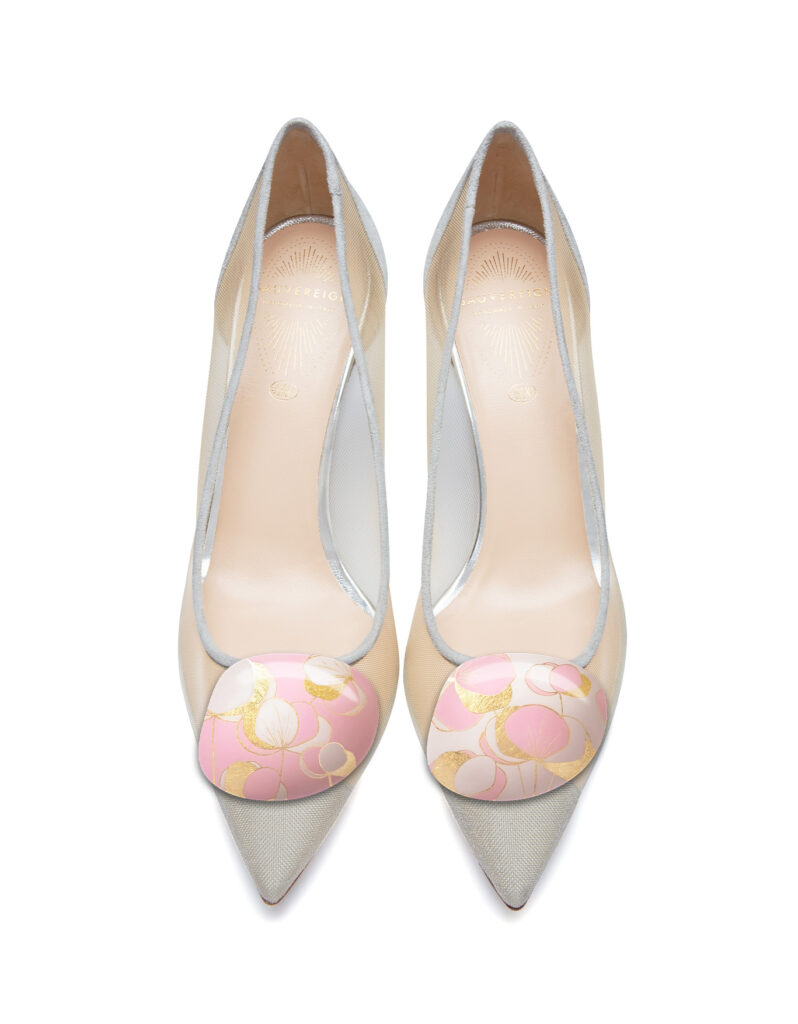 The bold yet light-hearted JAZZ Classic depicts three different floral species that symbolise morning glory (yellow), orchid (blue) and poppy (pink), designed to be paired with SAUVEREIGN's wide range of footwear. When viewed in its entirety, there is a common thread of uniformity in shape and perfect harmony.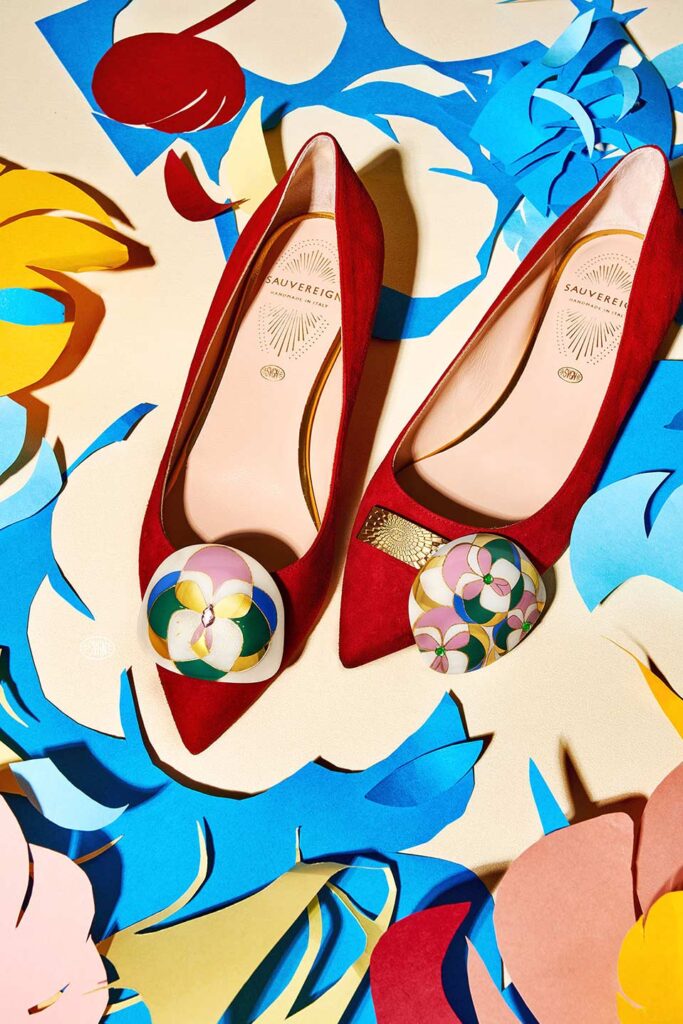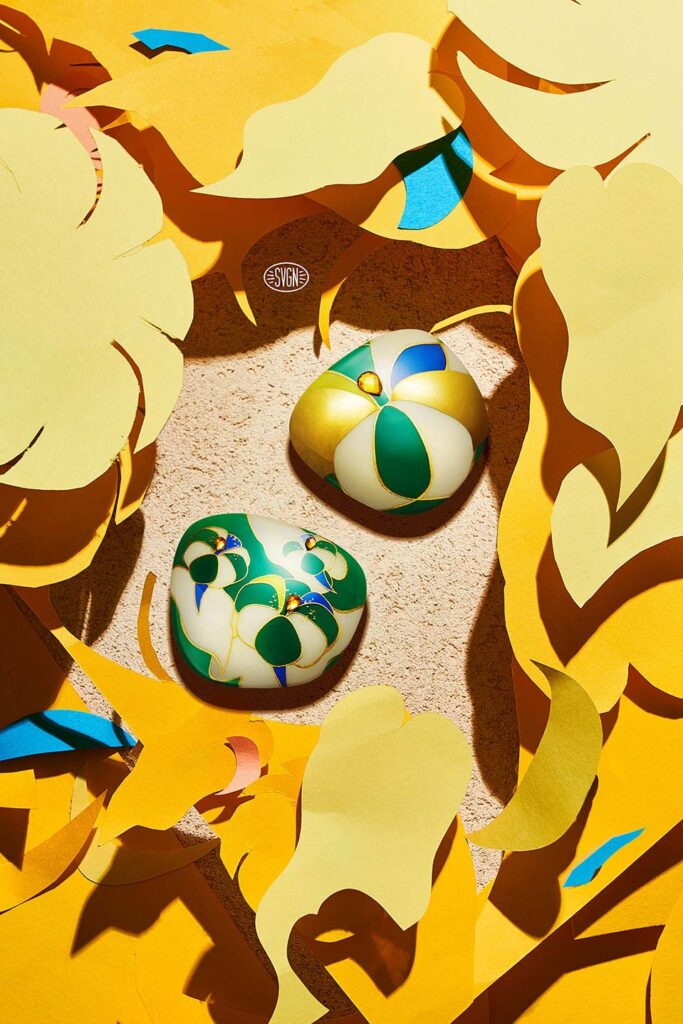 Jazz Legacy exemplifies the complexity of the maison's reimagined leafing and lacquering techniques with intricate, sharp and ornate outlines and vein details. The 24-carat gold leaf displays two distinctive finishes, prolific leaf veins and mirror effect achieved by arduous hand burnishing. Furthermore, for the second time the Legacy Gems are adorned with semi-precious stones to imitate a ladybird or the stigma of a flower – golden orange citrine, green tsavorite, pink morganite, red garnet and yellow quartz. Meticulously crafted by hand, each Jazz Legacy requires no less than 4 weeks to produce.

SAUVEREIGN's founder and artist, Bertrand Mak, dives into his inspiration behind the Jazz collection:

"Henri Matisse has always been very close to my heart, a true innovator of his time. I connected with his relentless creativity through pain and adversity. There are parallels in my own creative journey and how hardship propelled Matisse to invent an entirely new art form. His magnificent cut-outs were ambitious, joyous and exude incredible confidence and immense vitality, never giving up on colour and beauty, all under the shadow of illness and exhaustion.

When I was growing up in the UK, nature solaced my troubled skin condition, strolling in parks and communal gardens, but what I remember most vividly is laying under the apple tree in my garden at home, birds and chirping, the scent of freshly mown grass, sprouting poppies, and tentative squirrels chasing and dashing for cover. They always reminded me the beauty of life and provided the strength to carry on. Jazz is a collection that celebrates optimism.

I challenged our craftsmen with impossible technical requests – not only to merge countless layers of gold leaf, silkscreen ink and lacquer but intricate patterns with laser accuracy by hand. Placing the stones on a curved and slick surface without claws also posed monumental difficulties. As always, we were victorious in the pursuit of purity, beauty, and refusing to conform."