Sauvereign by Studio Putman
The exhibition culminates in the third and final area, titled SAUVEREIGN BY STUDIO PUTMAN – a gallery of newly created wearable art and home goods, born as a result of the partnership between the two houses. The fruit of 12 months of deliberation and development, the SAUVEREIGN BY STUDIO PUTMAN collection not only marks the first collaboration between the Parisian studio and a Hong Kong-born designer, but moreover, its first collaboration with a designer from Asia. The newly unveiled objects embody a duality of Western elegance permeated with Eastern delicacy.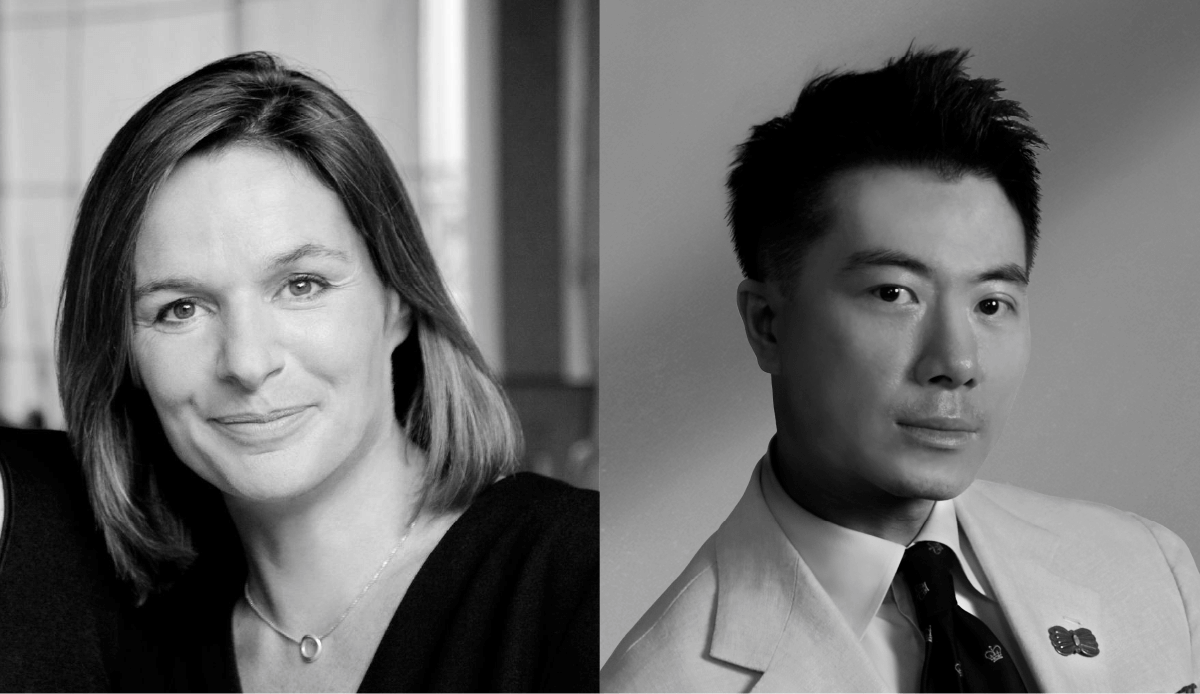 Olivia Putman (Left) and Bertrand Mak (Right)
Designed by Olivia Putman and Bertrand Mak, the collection comprises a new series of SAUVEREIGN's signature Gem ornaments, sculpted to recall the iconic Putman mosaic. Launched in concurrence are also a wall mirror and compact mirror infused with elements of gold, coalescing the expertise of the two houses.

'Queen's Blue' Legacy Gem
The SAUVEREIGN BY STUDIO PUTMAN collection comprises handcrafted classic, limited edition, as well as unique pieces in its catalogue of newly launched Gems. The unique piece, titled Queen's Blue, is handmade in Geneva, Switzerland. Concentrically arranged around a light champagne pearl sourced along the shores of South Sea, delicate tiles of satined and polished 18-carat gold bloom into a gradient of individually mounted blue sapphire stones. Embellished atop an also 18-carat gold base, Queen's Blue combines SAUVEREIGN's affinity for preciousness and Putman's minimalist aesthetic – an avant-garde work of wearable art, radiating with timeless elegance, unprecedented in the realm of art and luxury.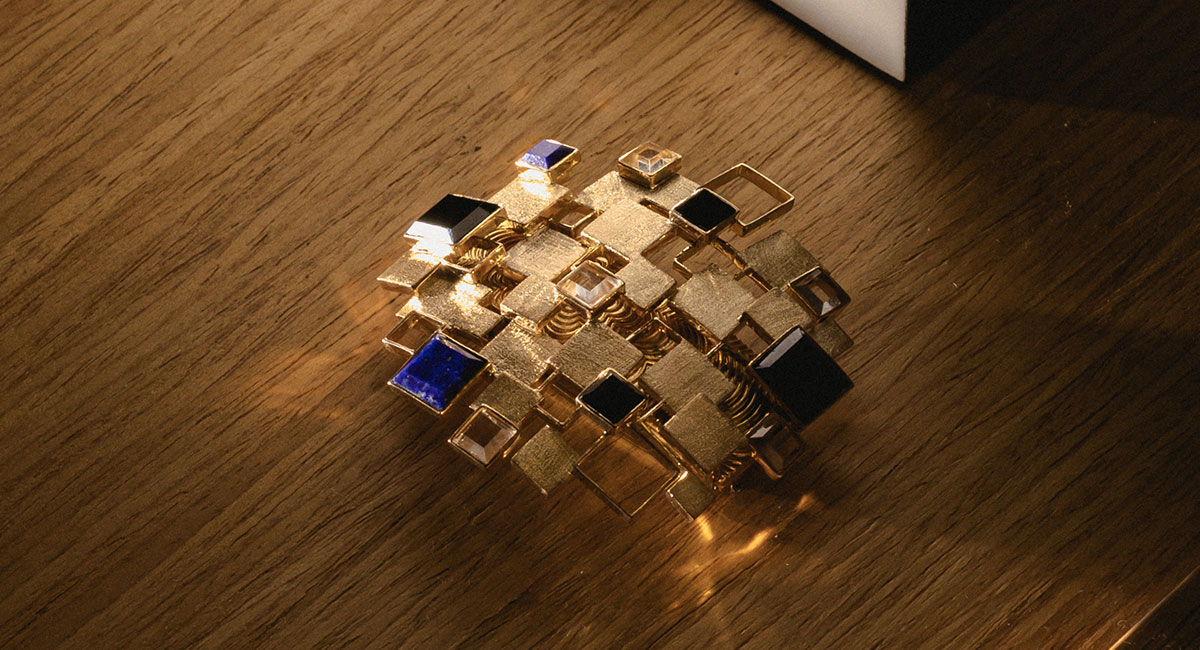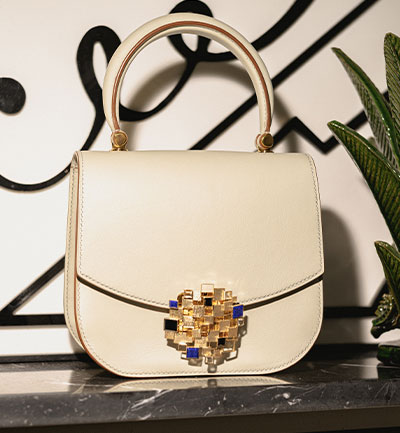 'Putman Mosaic' Legacy Gem (Limited Edition of 50)
Composed of 18-carat gold, white gold, and an array of varied gemstones, SAUVEREIGN BY STUDIO PUTMAN Limited Edition Gems resemble a mosaic of levitating tiles. Collaging precious materials including Onyx, Lapis, Topaz, Mother of Pearl, and Chalcedony, these Gems come in two styles, each pair merely available as a limited edition of 50.
Putman Classic Moon Gold Gem and Putman Classic White Gold Gem
The collection's Classic Gems come in two styles – one with a white gold leaf base with checker patterns in 24-carat gold leaf, and the other with a moon gold leaf base with checkers in white gold leaf.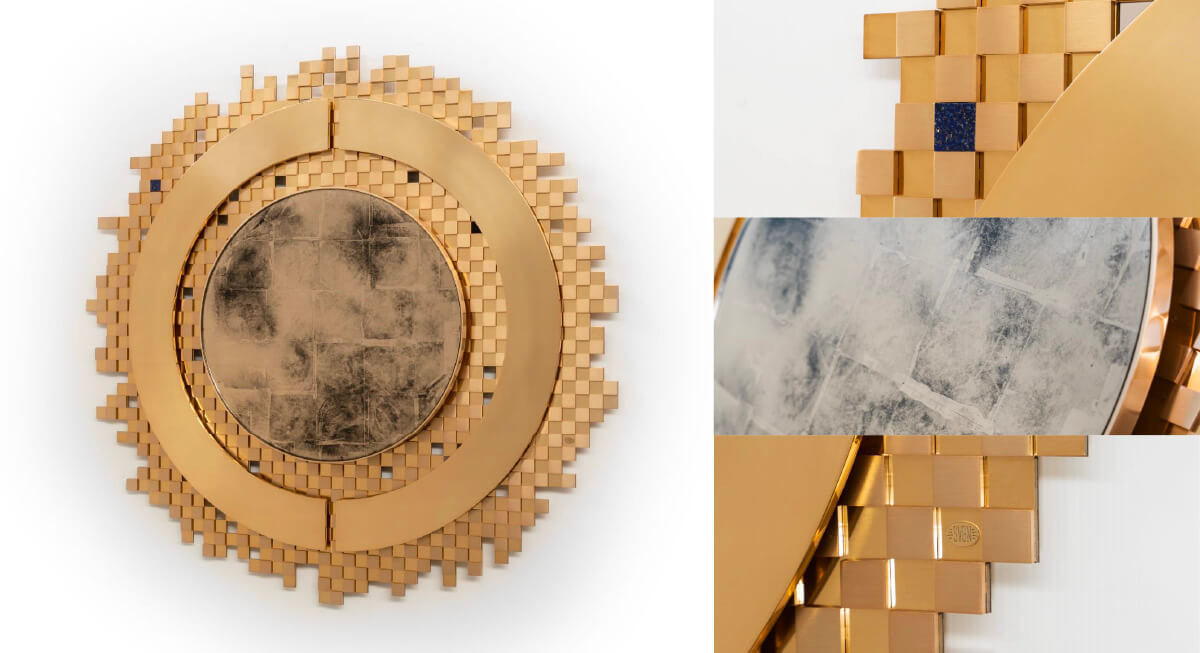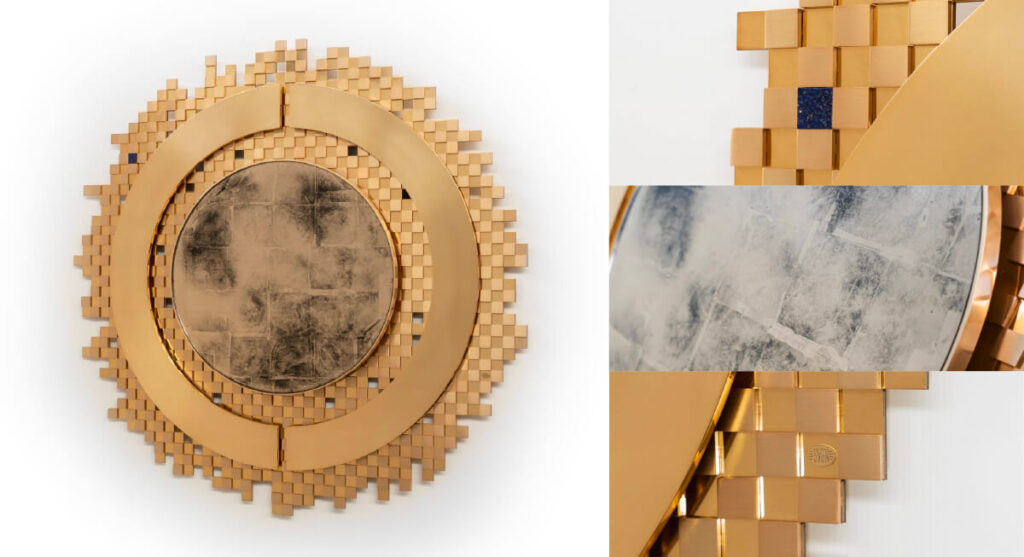 Putman Mosaic Wall Mirror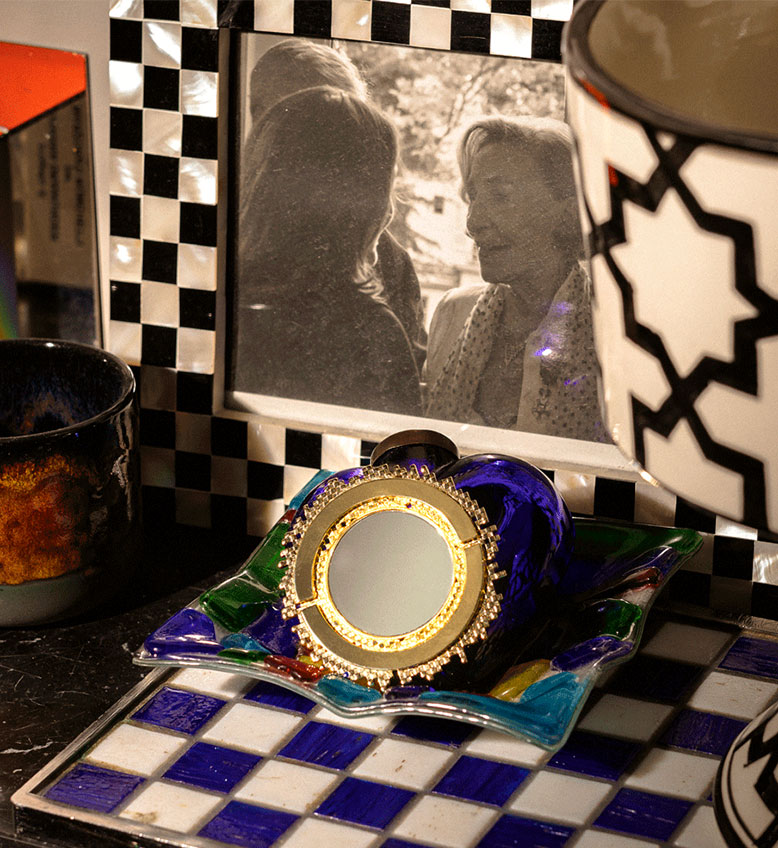 Putman Mosaic Compact Mirror
Created in parallel with the new series of Gems is a wall mirror and compact mirror, handmade in Venice, Italy. The wall mirror is gilded in gold leaf and applied with verre églomisé. Its light but complex frame, weighed at 40kg, is composed with more than two hundred different brass-made pieces and details. Presenting gold in various textures and forms, the mirrors combine traditional craftsmanship with creative innovation and flair. A part of SAUVEREIGN's venture into artistic and luxury décor, the mirrors are also an evolution of Putman's transition from space to objects. Reflected through SAUVEREIGN BY STUDIO PUTMAN mirrors, all spaces are captured through the lens of the designer.