Luxury maison SAUVEREIGN makes further headway into the realm of design and craftsmanship with a limited edition of handcrafted wood handles – Wishbone and Yubari, a functional statement art piece engineered to perch atop the signature Aphrodite bag collection. This edition is a tribute to the iconic Wishbone chair by Danish furniture designer Hans J. Wegner in 1949, celebrating the authenticity of exceptional carpentry.
The limited-edition wood handles consist of two unconventional designs, the Wishbone, and the Yubari, each available in two sizes. Limited to only 33 pieces worldwide, each rare piece is unique in colour, grain and flecks, carefully crafted individually by hand, and because of the many complex steps of its creation, takes no less than one month to produce. The tactile mix of the wood handles along with the SAUVEREIGN Aphrodite and Legacy Gems is a testament to the maison's creativity and dedication to superlative quality.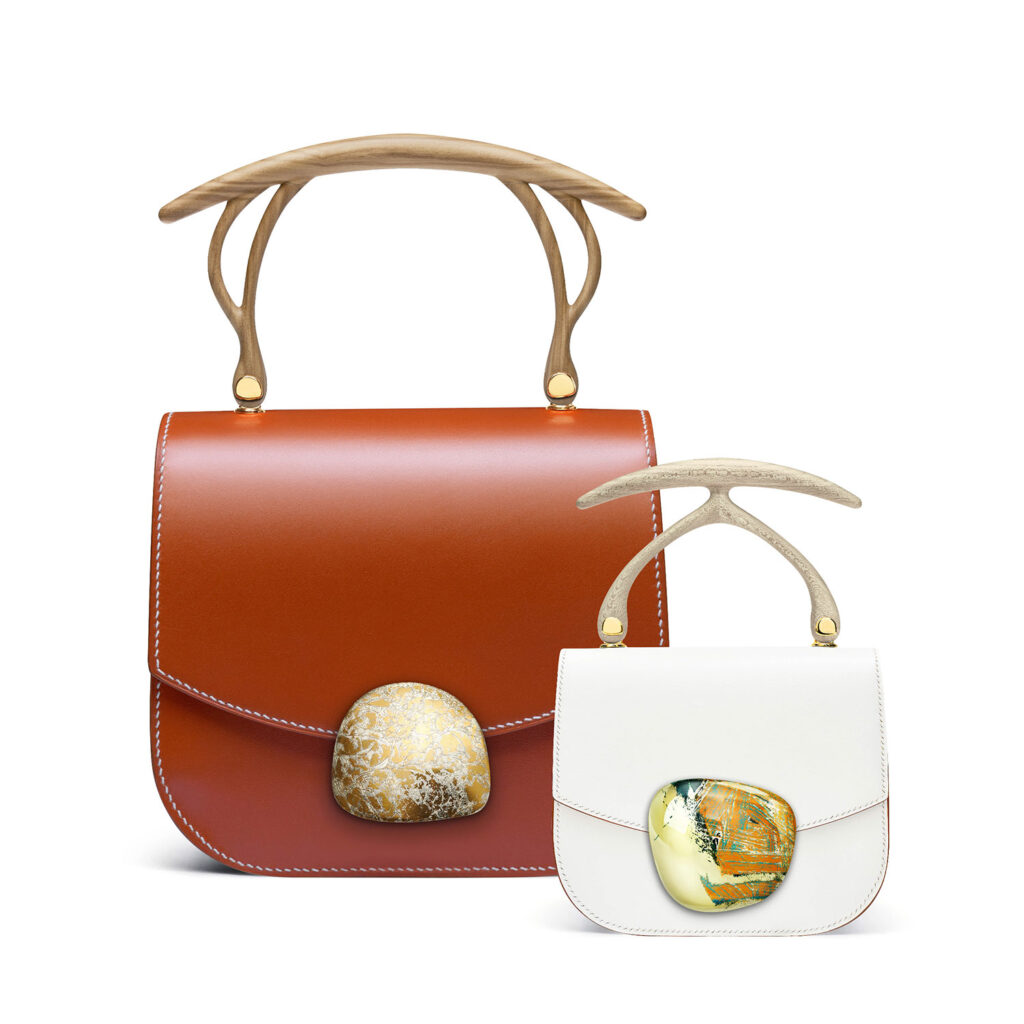 APHRODITE 202 Gold Sienna Box Calf with PURE 3 24K & White Gold G02 Gem and WISHBONE 202 Olive Wood Handle (Left)

APHRODITE 131 Gold White Box Calf with SHADOW IV Green Gold 214B G01 Gem and YUBARI 131 Platanus Wood Handle (Right)
The sculptural Wishbone is cut from one solid piece of aged Spanish olive wood slab, prized for its hardness, colour, contrasting streaks and fine texture. Olive trees are one of the most beloved, sacred trees firmly rooted in Ancient Greek tradition and mythology, a symbol of peace and friendship.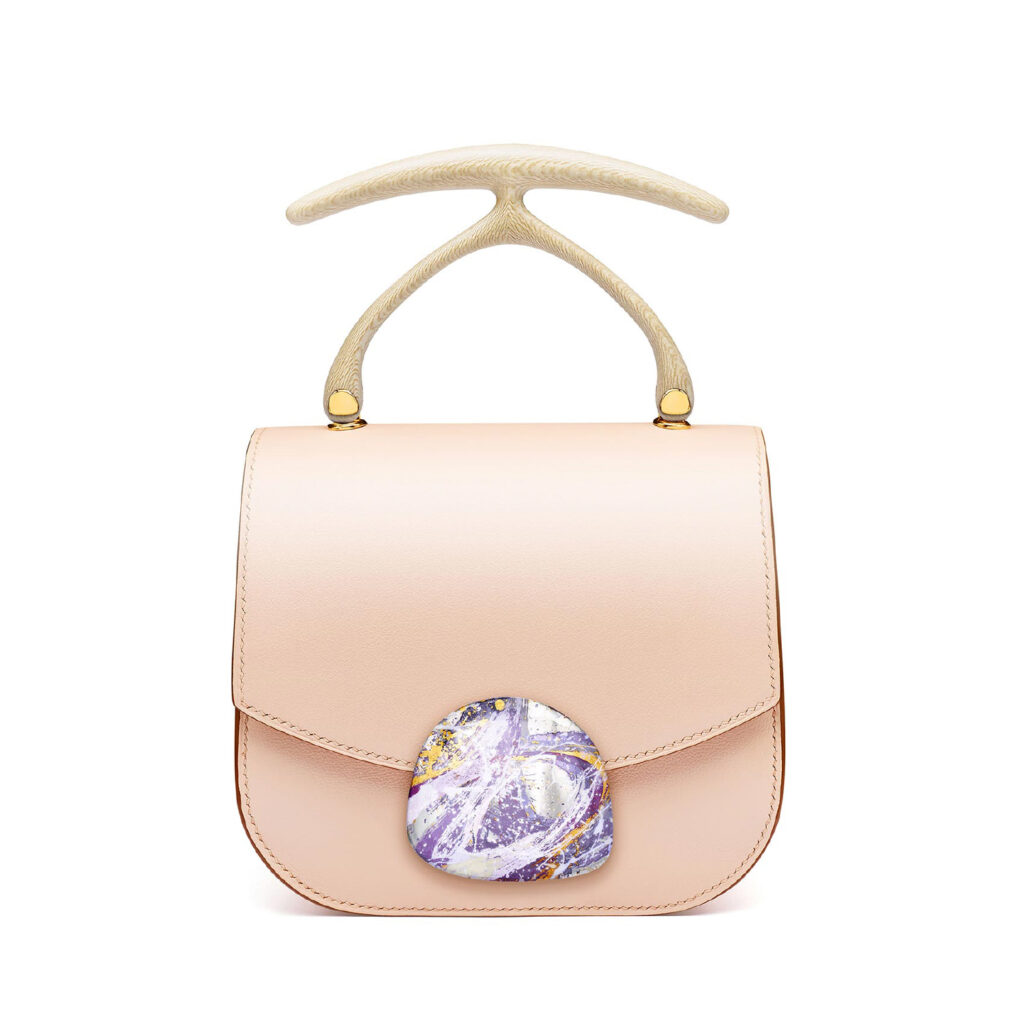 APHRODITE 168 Gold Poudre Maia with INK 4 White Gold Purple Fairy G02 Gem and YUBARI 168 Platanus Wood Handle
The Yubari handle is made from Swiss platanus wood, cut from an aged slab of plane tree, chosen for its distinctive intricate ray flecks which give it a freckled or lace-like appearance. Plane trees represent higher truth and integrity, cherished by the greatest minds of ancient Greece – it is said that Homer, Hippocrates, Socrates and Plato all sought the shade and counsel of this divine tree. "I envisioned there would be more and more options to the Aphrodite collection – not only with the Legacy Gems and shoulder straps but the handles, too, giving collectors the ability to further compose their own unique combination. Our core values at SAUVEREIGN are creativity and the commitment to providing a stage for the world's greatest artisans who can bring a new dimension to our craft. This time around we explore wood, carpentry, cabinet making – the techniques and artistry from that realm. This limited edition is a tribute to the brilliant Hans J. Wegner and his Wishbone chair – one of the most recognised and iconic furniture pieces of the 20th century. An interesting fact is that his father was a master shoemaker with his own workshop where the young Wegner Junior had spent much of his childhood, which undoubtedly had nurtured his sensibility and encouraged his affinity towards wood. The Wishbone chair is a piece that I had seen when I was a child, and since seared indelibly on my mind; you will also see it in our upcoming penthouse. I have always wanted to incorporate and celebrate Wegner's design ethos in my own creations, and unconsciously I had created this golden opportunity to do so." – Bertrand Mak, Founder and Chief Creator, SAUVEREIGN.