SAUVEREIGN TO CELEBRATE 3 YEARS OF PARTNERSHIP WITH ZOHIKO, LEGENDARY MASTER OF KYOTO-STYLE LACQUERWARE SINCE 1661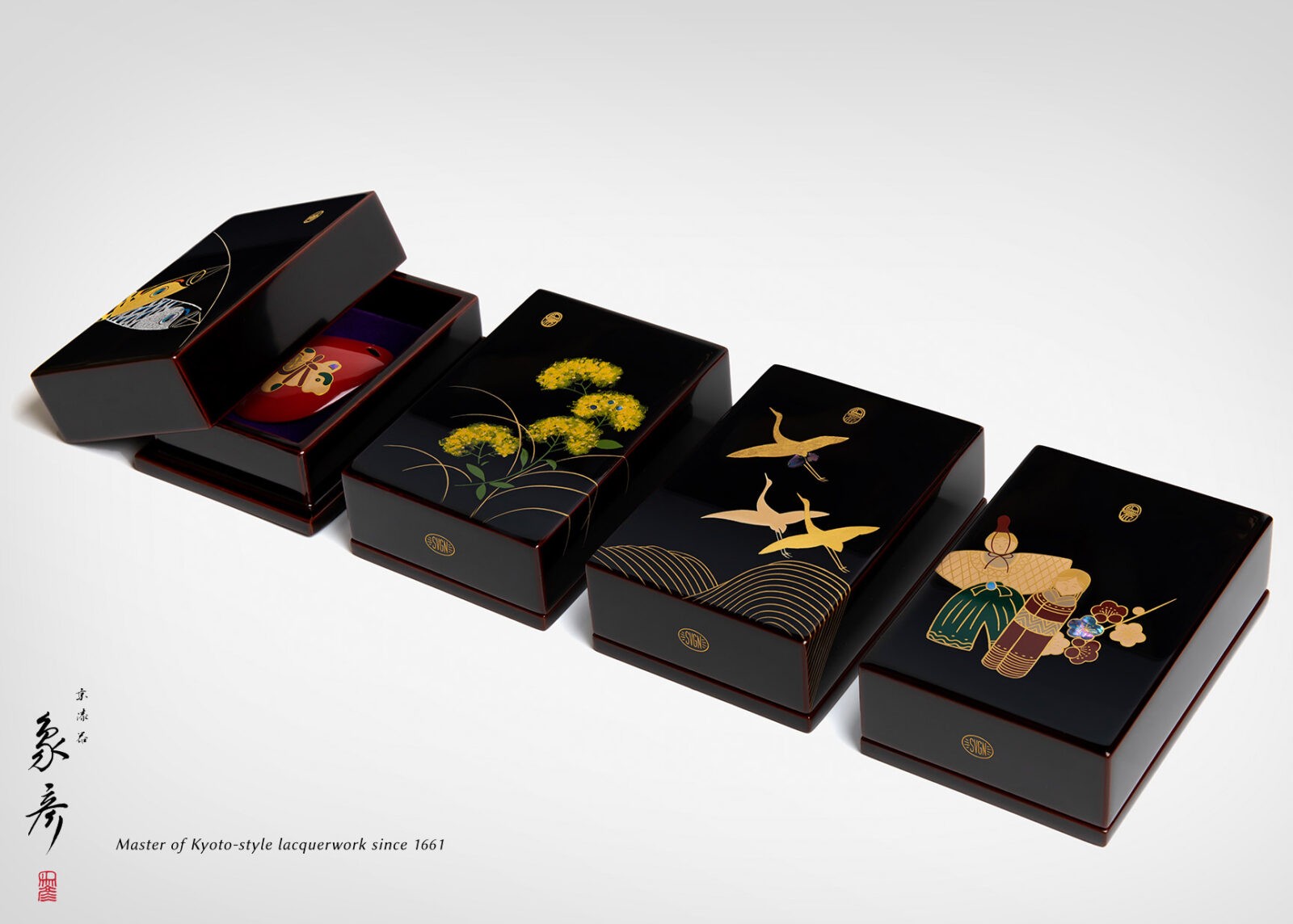 The year 2020 will mark the 3rd anniversary of the collaboration between 

SAUVEREIGN

 and ZOHIKO, legendary master of Kyoto-style lacquerware since 1661. To celebrate a milestone in partnership, a bespoke collection of limited edition accessory boxes and gem charms have been created to debut this Christmas. The accessory boxes are decorated in a variety of Japanese motifs cherry-picked from the Zohiko archives, each with its own representation and meaning, designed to evoke emotions and be handed down from generation to generation. From cranes, Hina dolls, patrinia to koi fish, every motif is painted by hand and decorated in maki-e with yellow and white gold leaf, gold powder and natural mother-of-pearl. Exclusively for 

SAUVEREIGN

, the natural lacquer, urushi, is hand-polished to a high gloss, translucent glaze that is almost enamel-like, characterised by an inimitable red undertone never-before-seen in the history of Japanese lacquerware.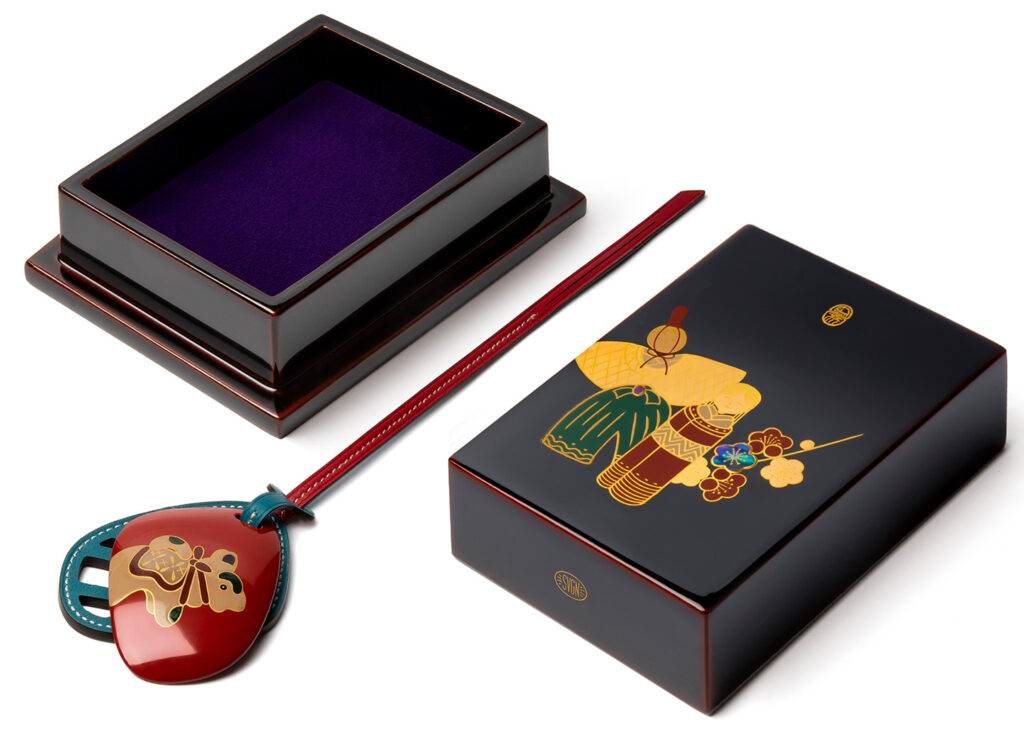 The gem charms are available in a wider selection of motifs, such as papier-mache dog, mallet of fortune and mouse. The motifs are also decorated in maki-e with yellow and white gold leaf, gold powder and natural mother-of-pearl, on both sides of the gem charm's curved form, posing tremendous challenges even for the most skilled and experienced artisan at the Zohiko workshop in Kyoto. Each gem charm is paired with a two-tone, perforated leather charm with matching lace in butter-soft Polo calf, cut, stitched and edge-dyed by hand in Troyes, France. The accessory box and gem charm are available individually or as a set, exclusively at 

SAUVEREIGN

 boutiques from this December, 2019, just in time for Christmas.
About ZOHIKO and Japanese lacquer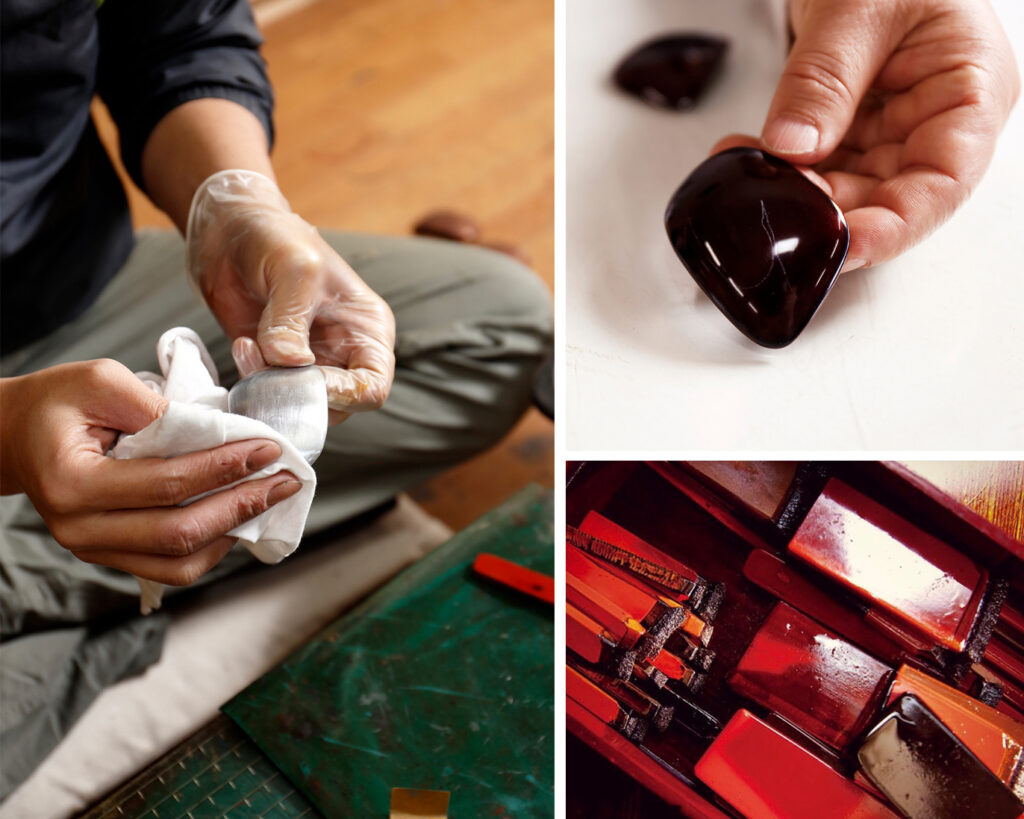 ZOHIKO
 is a legendary master of Kyoto-style lacquerware founded in 1661 by Hikobei III. Hikobei III was a craftsman who developed exceptional and unrivalled lacquering techniques, and was granted the title "Master of 
Maki-e
" by the Emperor of Japan. Today, Zohiko is still family-owned in the hands of the 9
th
 generation, descendent of Hikobei III; its lacquerware is a symbol of the world's finest 
maki-e
 creations.
Lacquerware is a craftwork unique to the East. Over the years, Japanese lacquerware has gained worldwide reputation synonymous with Japan. There are around 16 types of lacquering techniques, each with its own characteristics such as the delicate nature of glaze on the surface and different emphasis on textures.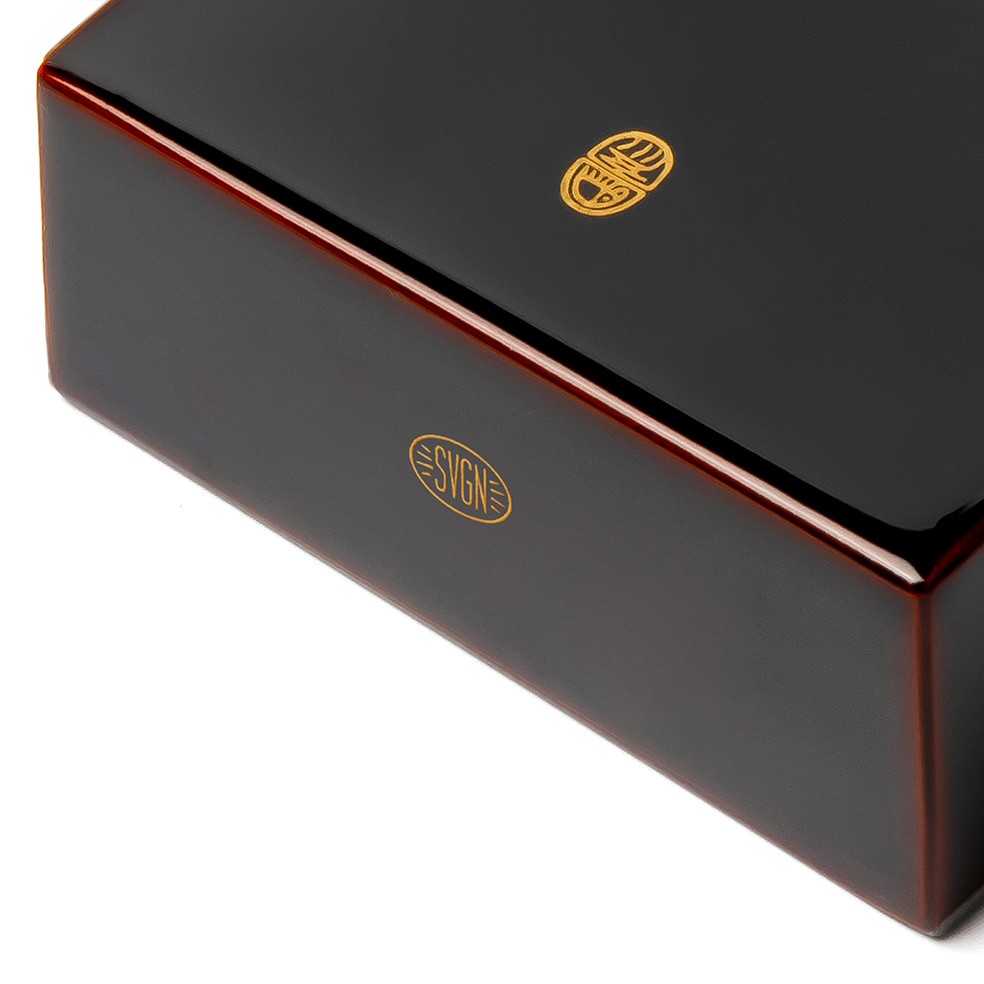 Maki-e is the technique of creating picture patterns by sprinkling gold and/or silver powder on patterns that have been drawn by hand on glazed lacquer. maki-e style is prolific and incorporates numerous techniques with the use of materials and processes which have been handed down over generations. The techniques of maki-e originate and were refined in Kyoto, the ancient capital of Japan. Numerous spectacular art pieces have been created in this area during the Heian Era for the Imperial Court, temples and shrines.